Optimize your digital marketing strategy and make more money from your audience purchases this Eid 2023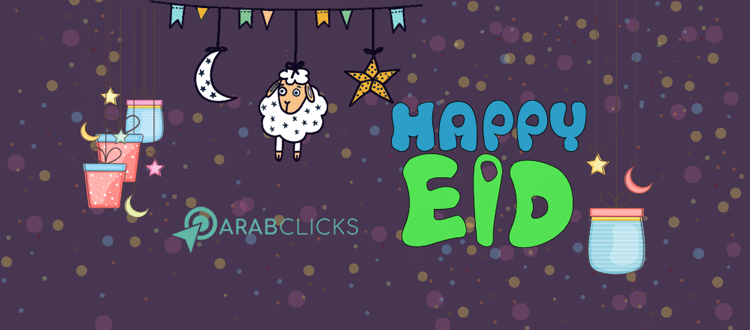 Eid al Adha Mubarak!
Discover opportunities to earn more money with affiliate marketing during Eid al Adha 2023. Find out the most important categories and products your audience will buy during the Eid al Adha holidays, learn about the best advertiser offers to market during Eid al Adha in UAE and other geos, and read the 7 strategy tips we have to increase your conversions and earn more money in Eid 2023!

Eid al Adha 2023 – In Light of Corona
There is no doubt that Eid al Adha 2023 will look different this year – in terms of its social and economic nature – in light of the Coronavirus (COVID-19), but because affiliate marketing supports the online shopping industry, affiliate marketing is in many ways immune to the crisis – and in fact is among the most effective preventive measures to counter the outbreak of the Coronavirus. 
We at ArabClicks see that while the rest of the economy is struggling, affiliate marketing continues to flourish as people resort to online shopping to meet their daily needs while closing vital facilities and imposing mobility restrictions. Affiliate marketers have contributed to meeting the needs of online shoppers by directing them to the products and services they need to buy instantly and save money.
Let's define the behavior of shoppers, their purchases and spending on Eid 2023 in light of this global crisis. While the performance of the leisure and travel sector has declined since the emergence of Coronavirus – this means businesses such as travel, hotel reservations, reservations for events, activities and tours, restaurants, entertainment – other verticals have achieved unprecedented sales.

Sectors that have shown significant growth since the beginning of Corona include fashion, home entertainment, health and hygiene products and medicines, groceries, home supplies, restaurant food delivery, mobiles, electronics and computers – as well as books, and educational digital platforms.
When you market the right products to those celebrating the Eid Al Adha holiday, you'll earn money from their many holiday associated purchases.Read on to find out what people are buying and therefore what you should be promoting.

Especially in light of the explosive growth in the number of Internet users, social media platforms and online shopping, when you promote the best coupons, discounts and promotions for Eid al Adha in UAE and other markets – you'll make more – not less – than ever before.
Can't-Miss Affiliate Marketing Opportunities for Eid al Adha 2023
As discussed just prior, despite the effects of CoronaVirus and associated restrictions, Eid 2023 shopping is and will continue to be strong, as long as you promote the right categories, products and offers. Eid al Adha 2023 sales and discounts are not restricted to the holiday, which is 4 days, and likewise Eid 2023 shopping begins before and extends past the holiday.

Advertisers launch marketing campaigns that include promotions, discounts, and coupons for the longest possible period, so there are 2 windows of opportunities to earn more money:
Preparation for the Eid Al Adha Holiday
Before Eid 2023 your audience will be preparing for the holidays for at least a week in advance – and due to Coronavirus, this period will be very important this year – since more gift and grocery shopping will take place online than ever before.

People celebrating Eid al Adha in UAE will need to supply and upgrade the home to receive family with Eid sweets and other delicacies. Eid 2023 will also see an increase in fashion & cosmetics purchases.
Here are the most important categories and products for Pre Eid 2023:
Fashion for the family – esp traditional
Cosmetics & makeup – modest looks
Perfume (as gifts)
Gifts – electronics, mobiles, gaming, appliances, watches, jewelry
Grocery
Cleaning supplies
Personal hygiene and grooming
House & Cleaning Services (Dry / Deep Cleaning)
Kitchen supplies
Home decor
Mother and child products
Entertainment platforms
Distance Learning platforms
Want to start making money promoting these categories? Just login to ArabClicks for hundreds of high paying offers in every category!
Shopping during Eid al Adha 2023 – and After!
Celebrations in Eid 2023 may be different than in other years, given restrictions on movement due to Corona. As a result, many celebrants of Eid al Adha in UAE and other geos will turn to gift delivery services. Also as mentioned before, more gifts for immediate family also will have been ordered online.
Those spending Eid al Adha 2023 at home due to Corona will be on social media a great deal more and checking their favorite sites and channels to see what's new – so of course they'll be snapping up the great sales available during the holiday. Also know that people will be looking for last minute deals on major items before returning to their routines – so plan this into your affiliate marketing strategy.

Eid gifts also follow this trend, and purchases will continue through Eid 2023 and a couple of weeks afterwards.
Advertisers also know this, so they will keep discount campaigns on various products and services in place as long as possible in the period after Eid.
Some discounts will extend several days or even a few weeks after.
Here are the most important categories and products during and post Eid 2023:
Eid gifts – to name a few:

Watches
Flower & Gift Delivery
Jewelry
Perfumes
Designer bags & accessories
Mobiles
Computers / Electronics
TVs
Game Consoles
Major Appliances
Baby & Kids
Household – appliances, furniture, decor
Mom & baby supplies
Groceries – just keep promoting until the end of Corona
Summer fashion – for the whole family
Cosmetics & makeup
Hygiene & grooming
Office supplies and furniture
Cleaning supplies
Want to start making money promoting these categories? Just login to ArabClicks for hundreds of high paying offers in every category!
 7 Tips for Earning More Money with Affiliate Marketing on Eid al-Adha 2023
1. Stay up to date on the CoronaVirus outbreak!
The Corona outbreak crisis is still present, and the actions taken by governments and authorities to contain the virus will determine your affiliate marketing strategy during this time. These regulations will determine which brands and offers are available to promote, and also the live target markets, since many areas are experiencing cyclical delivery blackouts.

As discussed above, there are sectors which simply have stopped functioning such as travel, event reservation, tours and hotel stays – and other verticals which are thriving – groceries, entertainment, and hygiene products to name just a few.
Keeping up with the latest developments enables you to know the promotional and marketing path that you should take. You can also update your followers with developments to be a reliable source that informs them of all new information, especially since the crisis.
2. Give them the best deals on the products & categories they want
Refer to the guide sections above to find out what your followers are buying now. Make a ton of conversions with the following simple steps:
Refer to the previous sections in this guide to find out what to promote, and when.
Find the best offers on these products and categories at ArabClicks
Go to the advertiser page and check current deals – or check ArabClicks' Best Coupons & Deals Page
Share these details with your audience – along with your offer tracking
Remember that the insights we supply you are based on market research and trends – but do not necessarily point to the exact specific needs and wants of your audience. Be sure to consider their needs, aspirations and purchasing behaviors in order to determine for yourself the most appropriate categories, offers and products to promote to them. Look for the common interests that unite you!
3. Celebrate with your fans!
Take some photos or a short video of yourself celebrating, and share it with your fans. You can also decorate your channel with festive creative and seasonal symbols like sheeps, lanterns or gifts.
Replace your profile pictures on social media platforms with festive photos, congratulate and greet all of your followers and be sure to share written and videos with the right tone for the event.
Share your experience with the products and services you are promoting as you celebrate the Eid al Adha holiday in light of the crisis.

When you establish a deep connection and trust with your audience, you earn more money with affiliate marketing. Eid Al Adha 2023 presents an opportunity to deepen your relationship with your followers.
Use a variety of marketing and promotional techniques, but focus on what interests your fans. Here are some specific ideas to help you engage with your followers during Eid 2023:
Increase your activity on social media – your followers will be online more this season
Share Eid Gift ideas
Create video content – video posts get better reach and engagement
Provide product reviews on the items you're promoting
Post latest sales for Eid al Adha in UAE and other geos
Share the latest Corona developments
4. Start promoting before Eid al Adha 2023 starts, and continue after it ends
Many of your audience's favorite advertisers will launch offers and discount campaigns before Eid 2023 – and will end after the holiday. Use windows of opportunity to focus on promoting specific categories and products during the periods of increased demand – as we explained to you earlier.
For example: Promote cleaning supplies, fashion, grocery and takeout before the holiday – and gift and flower delivery service providers during the holiday period, not before.
5. Create Paid Ads with Targeted Audiences
Eid 2023 is an ideal opportunity to take your affiliate marketing strategy to the next tier. Direct and specific audience targeting will help you invest your budget in individual potential customer clicks – you can re-target all users who interacted with your content or visited your site in the Ramadan 2023 season!

Spending a small advertising budget on paid campaigns on Google and various social platforms like Facebook, Instagram, YouTube & Twitter can help you more-effectively harness the profits possible from the increase in the number of active internet users and the explosive growth in online shopping expected during the Eid al Adha holidays.
You can create paid campaigns easily by setting a clear initial budget and monitoring the performance of your campaign. Read our step-by-step guides from ArabClicks Academy on how to create successful paid advertising campaigns:
6. Don't Forget Organic Campaigns!
Don't forget organic promotional and marketing campaigns that will help you achieve natural reach and increase transfers through social media platforms and your main channels.
Here are some great resources from ArabClicks Academy to help you:
7. Make more money working with ArabClicks Link Tracking
Because of the great many offers that are only available to promote with tracking links, Eid al Adha 2023 just might be your perfect time to start earning more with Link-Tracked offers.

For those who don't know, Tracking Links are unique URLs that record your audience's interactions with your promotions and pay you a commission for every referred purchase.
Along with Coupon Tracking, Link Tracking is one of the 2 main ways you can earn money with ArabClicks – and many experienced affiliates prefer it. 
Find out how Link Tracking can earn YOU more money with affiliate marketing:
1- What are Tracking Links & How do they Work
https://youtu.be/J5rW-rKhBBQ
2 – Why use Tracking Links
https://youtu.be/x9HL5SIMZy8
3 – Find & Get Approved for Link Tracked Offers
https://youtu.be/Mf7RbGyoZmw
4 – Get your ArabClicks Tracking Links
https://youtu.be/FVx7kbU2FDs
5 – Why Use ArabClicks' SmartLink
https://youtu.be/QAmHSF9SDbk
6 – Using the SmartLink Generator
https://youtu.be/5BySTJO9Q0Q
7 – Creating SmartLinks from the Advertiser Offer Page
https://youtu.be/pUUUPitYfe4
8 – How to Promote your Tracking Links
https://youtu.be/Tu8swCkp09Y
9 – Customize your ArabClicks Tracking Links
https://youtu.be/z5i4-eSif_Q
Summary
Eid Al Adha holidays are one of the biggest shopping seasons in any year, and Eid 2023 will be no different. 
We hope you enjoyed the guide above – in which we covered everything you need to know to earn more in Eid al Adha 2023!

Here are a few highlights –
In light of the Coronavirus, some verticals have overtaken others to dominate the marketplace – travel and public activities have taken a backseat to home needs, including entertainment, education and grocery delivery.
Be sure to keep abreast of the latest developments in the crisis and check the strongest link offers and tracking coupons at ArabClicks.
Use the categories lists in this guide to launch campaigns covering the most important categories and products your audience will be purchasing during Eid al Adha in UAE, KSA, KW, EGY and the rest of GCC/MENA.
Paid advertising campaigns can also be very important in the face of increased competition: do it yourself and with a limited starting budget!
Target the customers who interacted with your content in Ramadan, and be sure to track new customers to re-target them in the upcoming marketing seasons!
Be sure to improve your marketing and promotional content and make it compelling to your followers' needs, learn to improve your ranking in Google and other search engines & start working with Tracking Links to improve your bottom line.
ArabClicks gives you the best offers, payouts, advertiser insights, and marketing trends to help you start off – or increase your affiliate income, regardless of your current level.   
Login to pick from hundreds of premium offers for your Eid al Adha 2023 promotions.
Or if you haven't yet joined us yet – Sign up TODAY
Eid al Adha Mubarak!