What to Promote – & When!
ArabClicks Marketing Calendar 2021 for marketers shows your MENA's BIGGEST cultural, sporting, and religious events of the year, so you can sync your campaigns with your audience purchases.
Follow this monthly calendar to track the year's most important affiliate marketing events so you can plan in advance, allocate your resources and create more effective messaging.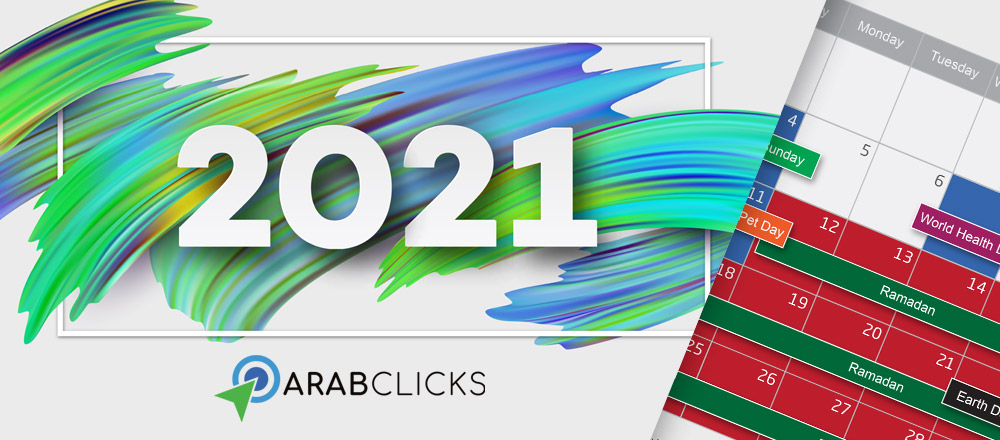 Who knows, you might even get so organized you start a new social media channel.
Or maybe you'll experiment with a new type of campaign that you've been wanting to try.
So go ahead, check out ArabClicks' Marketing Calendar 2021 today!
We're absolutely sure that you'll love it 💓
Don't miss our new Ramadan Deals Calendar– a calendar view of ArabClicks' hottest live coupons & sales, updated in real-time.