1.3 billion people use YouTube, watching 3.25 billion hours of video content each month. There are many YouTube celebrities even more influential than movie & TV stars, but you can be sure they aren't doing it for free!

A large number of YouTube influencers make upwards of $10 million per year, and many many more make upwards of $1 million. You can earn money with YouTube! Here's how: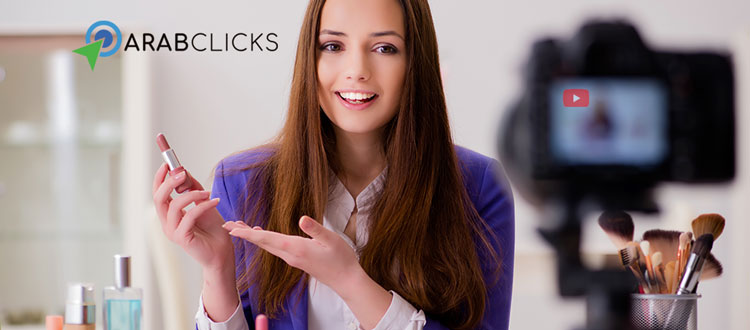 How to earn money with YouTube 2023
9 ways to earn money with YouTube
Affiliate Marketing

Affiliate marketing with YouTube starts with a channel being successful and well-liked. Find ways to hook your audience by constantly creating videos that are interesting, entertaining & useful to them so you'll grow a loyal and dedicated audience base.
You then choose products that are good fit with your channel – and craft unique content to highlight each product. Your video could be a product review, opinion piece, education piece, or just show yourself using the product to do really cool stuff. 

This is the single, most effective strategy that anyone with a YouTube channel can use to make money. With affiliate marketing, you can earn money with YouTube even if you have just a few subscribers .. and work your way to the very top.

? How does it work? You provide your YouTube audience with tracking links to products they see in your videos. The tracking links are placed in the video description, and when your audience buys from your link, you get a share of the purchase price. Learn how to make money while you sleep with affiliate marketing!

Be sure to check out ArabClicks, the affiliate network developed specially for GCC/MENA. ArabClicks provides you with a huge list of quality regional advertisers so you can pick your favorite brands and promote products that are relevant to your audience. 

Earn Money with YouTube – Sell Your Own Products

Maybe you've created a product, written a book, teach an online course, or even developed an app. 

If you have any kind of business, whether online or offline, you can develop a YouTube channel as a marketing tool to give you a chance to pitch your wares.

You can create interesting, informative, crazy, and entertaining videos that relate to your product in some way, and use this content to increase brand awareness, boost sales, and inspire customer loyalty.

Become a YouTube Partner

Technically becoming a YouTube partner doesn't make you money by itself. But it does give you lots of tools to help, and it protects your rights to your video content. 

If you've created videos to sell your own products or someone else's using affiliate marketing, you'll love this, because it means you can use the very same content to sell products on other platforms as well!Keep in mind that to start you do have to establish at least 1000 subscribers & have at least 4000 public watch hours in the past 12 months.  

? Our advice: Once you've been approved as a YouTube Partner, challenge yourself to use one new feature per week. Do this and you'll expand your capabilities with a powerful set of tools that includes in-depth analytics, live video, custom thumbnails, even the ability to broadcast a Google Hangout!

Add Commercials to your Channel

It's very easy to sign up for Google AdSense and add commercials to your YouTube content. The ads will look great & be customized for your viewing audience depending on their browsing history. The truth is, however, that most people who sign up for AdSense don't actually make money with it. 

Not only do you share your money with Google, but until you're a super-influencer, you'll only earn $1-2 per 1000 views – and that's only when people don't 'Skip ad'. 

You can always add Cost-Per-Click ads to your YouTube page, but because you have no control over which Advertisers are shown, you can't effectively design content encouraging your viewers to click.

Create a Paid Subscriber's Area

Another thing you can do once you've managed to build up a good-sized audience who really appreciate what you're doing, is to create a separate paywalled-off area with exclusive content especially for your VIP audience. 

This is definitely not a strategy to employ if you're just starting off – since most YouTube viewers are used to getting video content for free. But if you have really premium content that there is a dedicated market for, you could make a regular monthly income stream from your paid subscriptions. 

The unfortunate thing about a YouTube paid subscription account is that because our subscribers can't share your content with their friends, so it's hard to grow organically. Likewise, it's impossible for any of your paid videos to go viral.

One way around this is to share high-quality videos outside of the paywall so people can see a sample of what they'll be getting if they subscribe.

Crowdfunding

Another way to get your audience to pay you for your content is to do it on a volunteer basis, by simply asking them to support you in the time and effort you must outlay to create the content they love.
Instead of making your audience pay for a subscription to your channel, you ask them to support you – on the honor system – using an online platform like Patreon. 

For this to work, you need to regularly create quality, high-value content – and have a very committed and loyal fanbase. 

You can even create a small restricted section on your YouTube channel with videos that can only be viewed by those who have donated.

Merchandising

If you've made a name for yourself and you've achieved influence over a large number of followers, you might be able to make money from your YouTube fandom. Create a logo and start branding t-shirts, hats, or other items relevant to your channel. 

Your most loyal audience might be very excited to fly your colors – but be careful, especially with younger audiences, that you stay honest and genuine with them so they don't feel you've 'sold out' in order to turn a profit.

Join a Multi-Channel Network

An amazing tool that can help you get you mass exposure is a MCN or Multi-Channel Network. MCNs are organizations that act as a talent-agent for your channel, cross marketing you with other YouTube channels, potentially even offering you studio space or inviting you into their original productions. 

MCNs can take up to 40% of your advertising revenue from any income stream manage for you. But for the truly talented, MCNs provide an opportunity to earn money with YouTube beyond your wildest dreams – and boost your channel up to the next level. 

Product Placement, Sponsorships & Endorsements

This is another great way to earn money with YouTube. Once you start having an influence on large numbers of people, you might be approached by companies wanting you to place their product in one of your videos.

You could be offered a sponsorship which involves wearing a t-shirt or hat with a company logo on it in your videos, or a giving verbal endorsement of a company or product to your followers.
Summary
YouTube is an amazing platform with limitless possibilities both in the kind of content you can create, but also in the ways you can make money from this content.

You should experiment with some of the ideas we suggested here today, to see which methods work best for you & which really help you achieve the results you desire.

If you're interested in learning more about Affiliate Marketing, we've created a beginner's guide – here.