Welcome to ArabClicks' Blog! You've definitely found the best way to make money online in the Arab world. Stick with us for tips and tricks on how to earn more, faster, and easier with ArabClicks.

How to earn your first $100 on ArabClicks
Here is some solid, good advice on how to earn money online taken from the successes of our top money-making affiliates. The following will serve you, not only in making your first $100 affiliate markeing, but in what we hope will be your long, successful affiliate marketing career to come!
Share products that are relevant to your followers

Your audience won't purchase items that aren't relevant to their interests. So choose ArabClicks advertisers that sell products your audience can relate to and will add value to their lives.

Be honest

Your followers appreciate honesty and will be more likely to buy if you actually know and use the product you are promoting. Do a review of an ArabClicks product that you truly love & use, and make sure your followers know that it's not a sponsored post.

Take advantage of discount coupons

ArabClicks negotiates on your behalf to provide you with a long list of exclusive discount codes you can share with your followers to motivate them to buy. For a full list of exclusive discount codes, check out our Coupons Page.

Ask your followers to share your links

If you are providing your audience with amazing discounts on products that they love, they will be glad to share your codes in their channels in order to benefit their friends and families as well.  This is one of the very best ways you can earn money online.

You can supercharge this method by creating an affiliate marketing link right to your favorite products. These are called SmartLinks (deep links) – learn to make them: Tutorial / Video
Or make your SmartLinks easily with the ArabClicks App: Android/iOS

Pick brands with high payouts

It just makes sense, that if you have the opportunity to work with 3 different brands that carry the product you want to promote, pick the brand with the highest payout! But you also might want to start with brands that give a high payout and then search their sites for products you know and love. 

Try out the ArabClicks App (Android/iOS) to find brands with especially high payouts. It's designed to let you search by brand, and to show you easily just how much commission you'll earn for each product.

(Also, it lets you to work from home using only your mobile🤩)

Create a multi-channel presence

Affiliate marketing has traditionally been dominated by Bloggers and YouTubers, but each social network has a market of people who you'll only find on their network of choice. It's worth it to post a short version of your product promos on at least the big 3: Facebook, Twitter, and Instagram.

Learn to use Instagram effectively

To earn money online with affiliate marketing, Instagram is now a not-to-be-missed resource where you can really let the visual aspect of your product promos shine! Take full advantage – make sure you create an attractive appealing channel, use video and post with plenty of hashtags so people can find you by topic. 

Although Instagram only lets you use one link (in your bio), use this to post a tracked link to your latest or most popular promo, or use a service like Linkin.bio to create a duplicate of your Instagram feed with affiliate-linked posts. (You can also layer your affiliate link on top of your photo or video visuals!)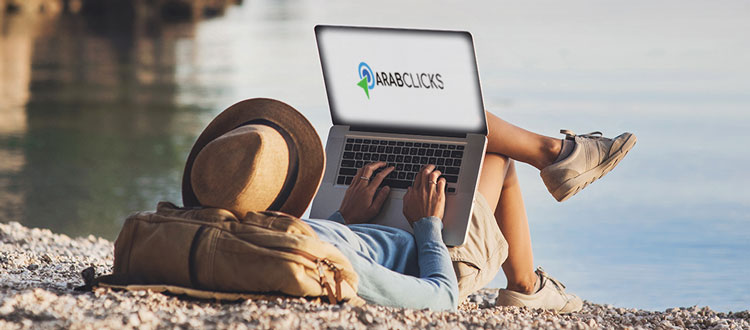 Summary
I hope you've been inspired by some of the tips in this blog post on how to get started affiliate marketing and make your first quick $100 on ArabClicks working from home only. If you simply apply the principles in this post, I think you'll see your affiliate marketing earnings grow steadily and in no time at all you'll be making much more than $100 each month!There are also so many more fascinating ways to boost your ArabClicks conversions and sales & earn money online working from home – tune in for more great posts on the subject. Till then – happy earning!