Transform your content into revenue with minimal effort
ArabClicks' OfferBox - Coming Soon!
Boost ROI with personal AI-driven recommendations
Helping affiliates discover what offers to promote
Finding the right offers to promote is one of the biggest challenges as an Affiliate – but ArabClicks' OfferBox will put your mind at ease! Based on groundbreaking AI technology, you can now discover which offers have the greatest potential for you!
ArabClicks is the first and only affiliate network globally to provide this kind of cutting-edge solution.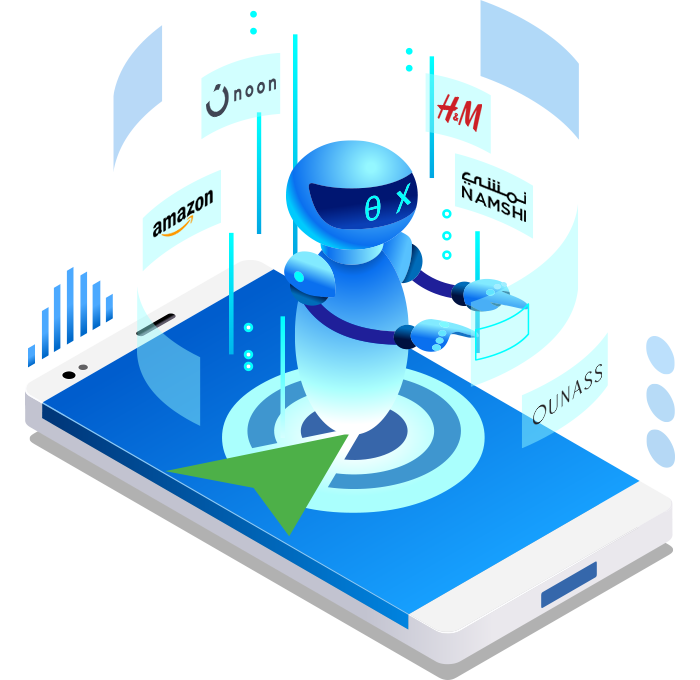 How does it work?
Innovative AI-powered solution provides tailored guidance based on past affiliate performance, behaviour and other preferences
Offers are uniquely picked and ranked for each affiliate based on revenue potential
Your ArabClicks dashboard and communications will be personalized with AI-based recommendations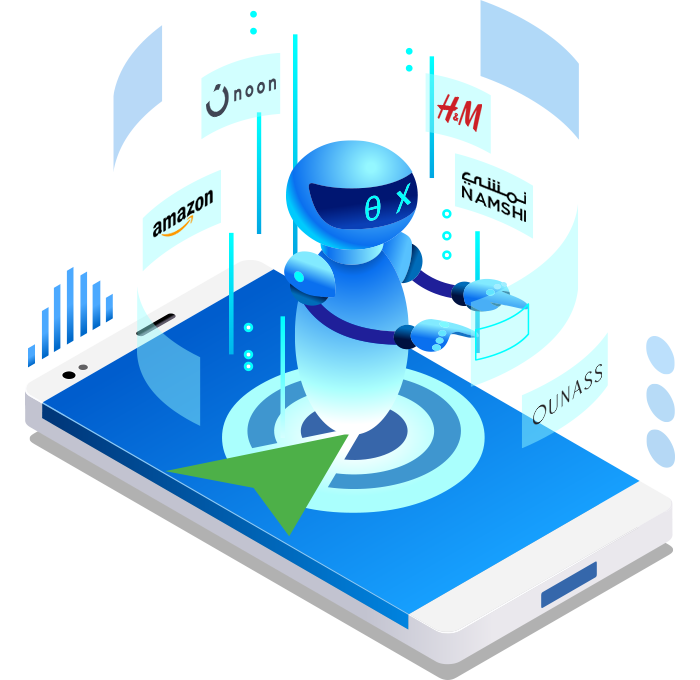 ArabClicks API
Experience Real-Time Tracking for Cashback and Loyalty Programs
Enjoy our complete Postback support for real-time link tracking – while using our API to develop your own innovative statistical and accounting tools.
Automate your work with ArabClicks. Access your affiliate link data and conversions —using a powerful API connection— and solutions to fit your needs.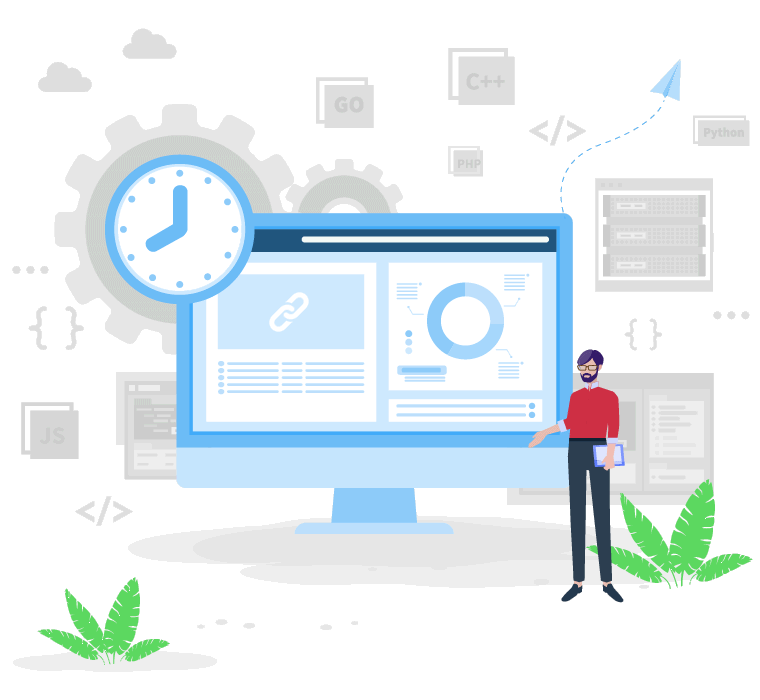 How does it work?
Postbacks get you conversion details via pixel
Connect to ArabClicks API for a simple-yet-powerful interface with all ArabClicks' functions
Get postback data by offer – or use a global pixel!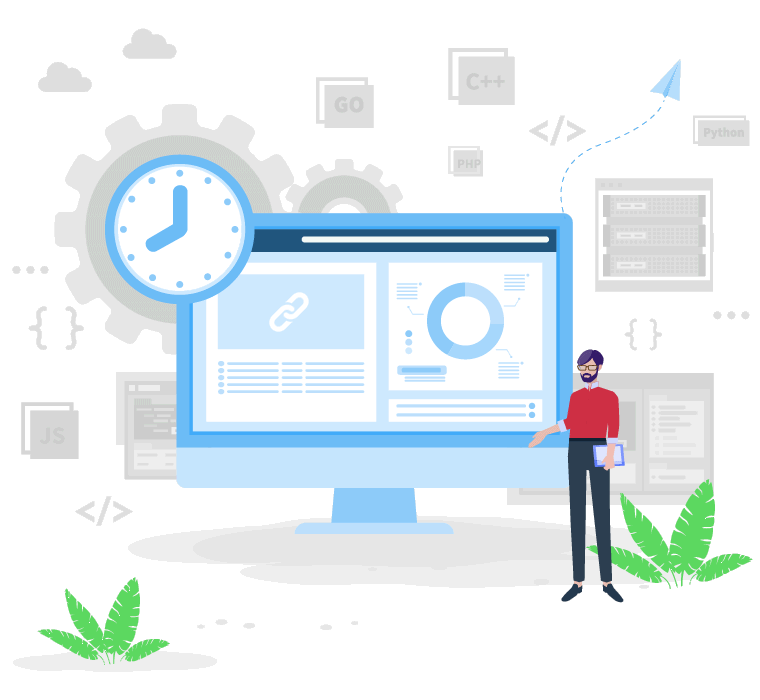 ArabClicks LinkConverter
Maximize your Revenue Potential
Automatically convert product links into affiliate links
LinkConverter, scan websites content and automatically turns unaffiliated hyperlinks into revenue generating links. With no change to the look and feel of your site, you'll start earning commissions for any sales driven to the advertiser's page.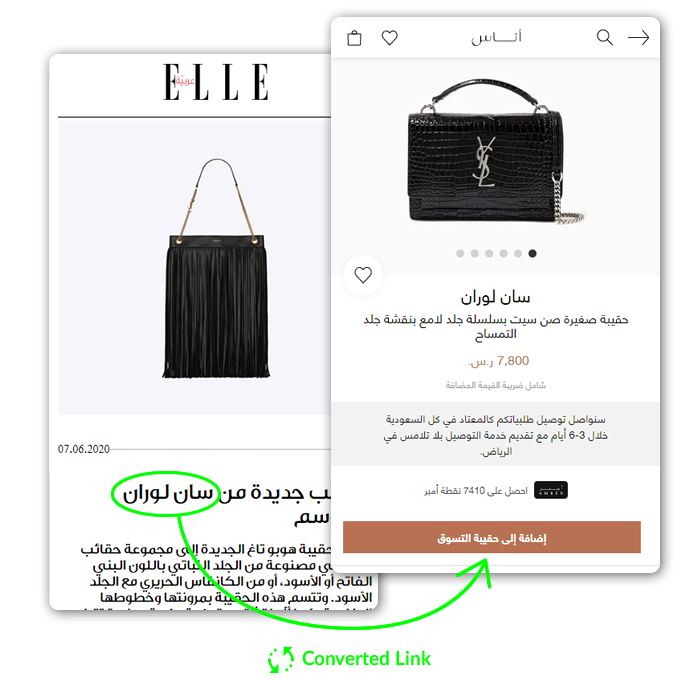 How does it work?
Cut and paste one simple line of code into your site
The LinkConverter works in the background to detect and transform ordinary links into monetized links
Earn commission for every product sold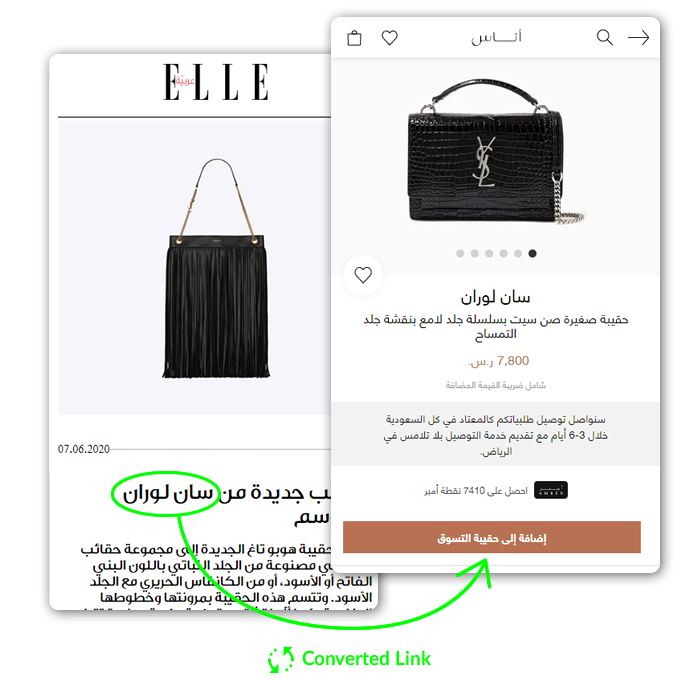 ArabClicks Display
Performance Based Ads
Display only the highest-converting banners from ArabClicks
Choose the right advertisers for your site from one of our curated Ad Groups or create your own. Our system analyzes and optimizes ad performance so that only the highest converting banners go live.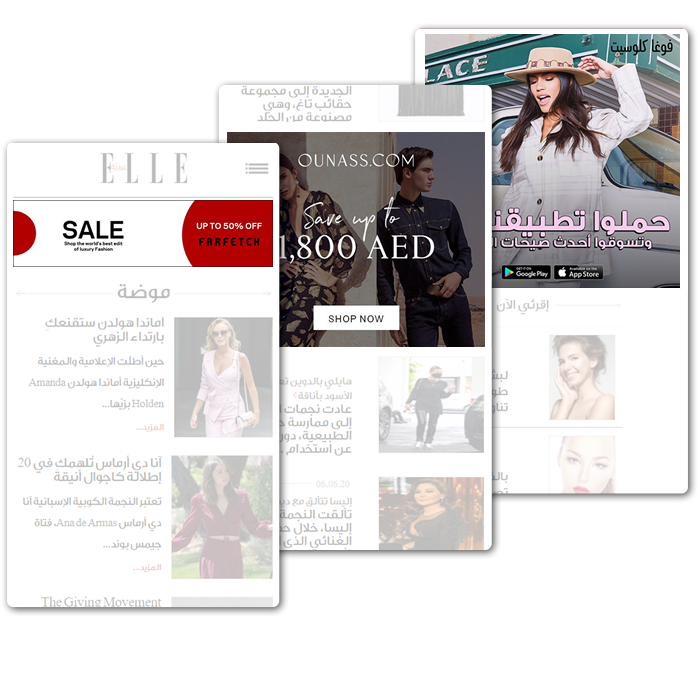 How does it work?
Choose Ad Group
Cut and paste one simple line of code to your site
ArabClciks will automatically display the highest performing banners
Earn commission for every product sold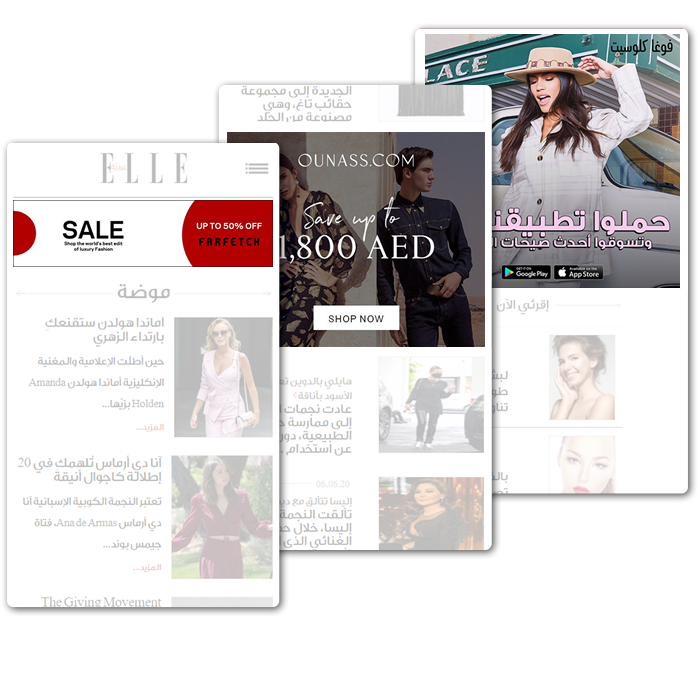 ArabClicks SmartLink
Monetize Any Link – Anywhere
Create affiliate links for all of your social networks and channels
SmartLink (deep link) turns product and brand links into high-powered hyperlinks that make you money with every sale. No coding required! Send, tweet, post, share revenue generating links via YouTube, Facebook, Twitter, Instagram, Pinterest, Email and more.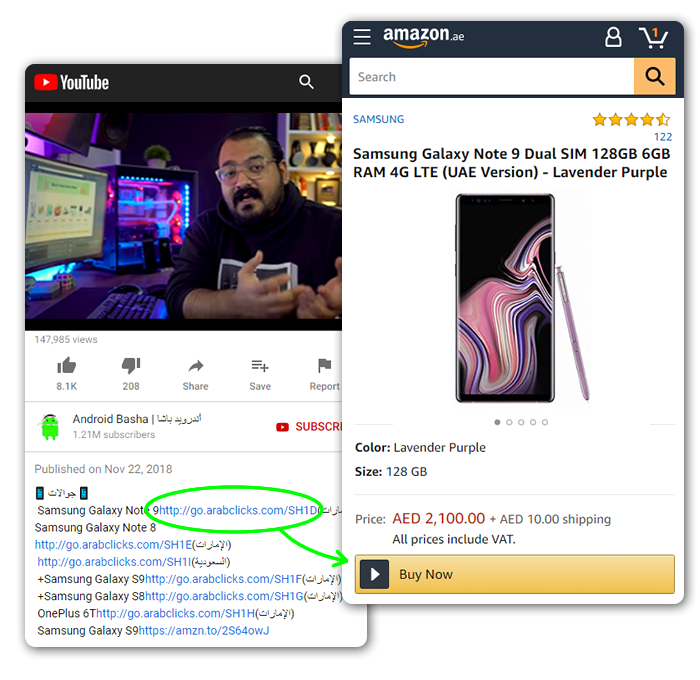 How does it work?
Choose a product from any of Arabclicks' network offers
Create a SmartLink (deep link) in your dashboard or on the ArabClicks app
Post the link in your social channels or anywhere else you like
Earn commission for every product sold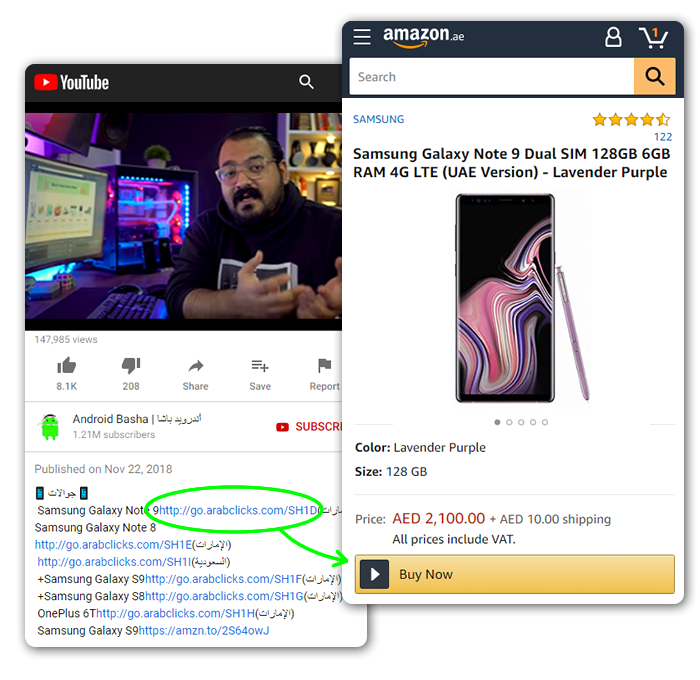 ArabClicks App
Try our Mobile Experience
Earn more, more easily, with ArabClicks App!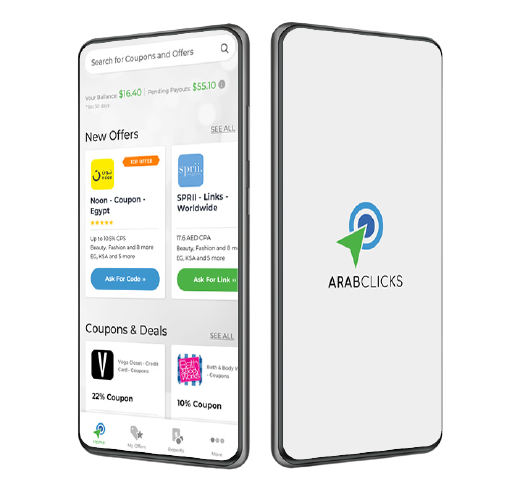 View and request live coupons, promo codes & deals
Sort/Filter offers by category, geo, payout, tracking type & more
Get coupons & tracking links to post in your channel
See your earnings grow as you make your first $100+++ online!
Learn More