Many Instagram users have thought longingly about really boosting their follower base and making a career as an Influencer. But can you make money with Instagram as an affiliate marketer, even if you aren't a mega influencer like the Kardashians?
The simple answer is YES.
Many successful affiliates maintain that it's far better to curate a feed that will create a small but steadily growing stream of loyal, engaged followers.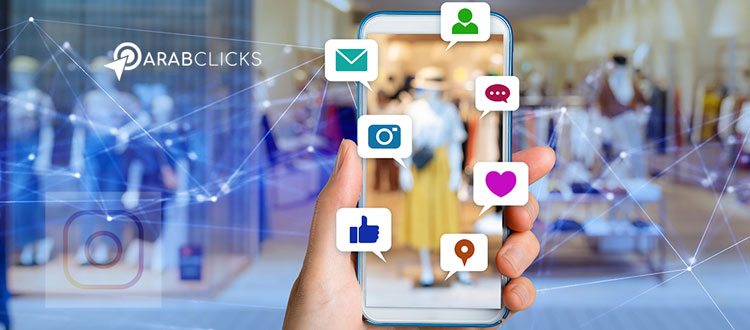 How to Make Money on Instagram with Affiliate Marketing & Less than 10,000 Followers!
Once you've gathered a loyal following of any size, what are the best ways to monetize your feed? Here are 11 tips on how you can make money with Instagram Channel:
Maximize Your Bio Link

Instagram only allows one link per account located within your Bio (account profile). Many people use this to link to their website or blog. Other successful Influencer marketers put the affiliate link to their most recent, popular or best-earning product and then send people to it via their Stories, with their photo descriptions, or even by writing the message on their photos!

Share Unique Discount Codes

Spoil your followers with exclusive discount codes and offers. ArabClicks gives its affiliates unique discount codes in almost every product category. Not only do they offer a sweet incentive to buy, but they don't require buyers to follow a specific affiliate link.
Write your coupon code on your Instagram photos, stories and descriptions and tag the advertiser to earn big, easily!

Consider Instagram Ads

Over 75% of Instagram users have taken action to arrive to an advertiser's website after seeing an ad in their feed – and more than 30% have actually bought something as a result of Instagram ads. This is a much higher engagement rate than any other social platform. Combine this with pro-level retargeting capabilities and clicks and conversion tracking, and Instagram Ads are well worth the small amount of money you'll spend. 
Another benefit you'll get from Instagram ads is increased likes and follows on your feed. This is a good thing, because it will help boost you towards the all-important 10,000 follower mark. For those of you who don't yet know, achieving 10,000 followers unlocks embedded links for each post which your audience opens by simply 'swiping up'.

Customize Your Links

Include a custom affiliate link on your photos, stories and descriptions using a link shortener like tiny.cc. Choose a short memorable phrase for your custom link so your audience can remember it while they input the link into their browser.

Use Relevant Hashtags

Instagram searches are built around Hashtags, so use lots of relevant ones to make sure you're found by the people who would be most interested in your content. There are many free hashtag finder tools – just do a simple Google Search and then enter your intended post content to receive a list of suggestions. 

💡 #ProTips for Hashtag Use: 
1. Start with one or two hashtags that you know your target audience uses to start the hashtag finder in the right direction. 
2. Use #ad if you're posting affiliate marketing content. 
3. Don't use more than 30 hashtags if you want to use an automatic post scheduler.

Share a Compelling CTA

A CTA (call-to-action) encourages people to do something after seeing your post. Including a CTA in the description of every post is a good idea. Eg. "Follow this link to get your own Brow-Plumper Kit: (your affiliate link)." 
Just before the CTA is also a good time to disclose your affiliate status. Eg. "This post contains affiliate links. If you buy, I will receive a small commission at no additional cost to you.."
For more room in your Instagram captions, you can check out this simple and free tool.

Use a Bio-Link Expander

There are many free and paid tools on the web which give you a single link to put in your Instagram feed which takes people to a personalized landing page with as many links as you want. 
Some will even send your followers to a mirror site which mimics Instagram in look-and-feel but wherein each of your posts is clickable and embedded with your affiliate link.

Choose the Right Products

This is one of the biggest make-or-break factors for any affiliate marketer. Promote products that answer the specific pain points or deepest desires of your target audience, and then do a little market research to find high-paying affiliate offers for these specific products. You can start by checking ArabClicks' list of top-paying advertisers in every category.

Create a Variety of Content

Once you figure out just the right product(s) to answer your audience's needs, create a variety of content types to instruct, entice & motivate your audience to buy your product. Each type of content might appeal to a different part of your audience, so using a number of types is really the best.

💡 Example: Say you're a beauty blogger selling a brow plumping kit. You can create a short video and/or a multi-step photo series instructing your audience how to use the kit. You can share some beautiful pictures where the product is used, or series of before/after pictures showing the product's effectiveness. You could create a stylized meme telling your audience members that they're worth it, or you could even create a list of top reasons this product is the best.

Tune-In to Current Events

To make money with Instagram, plan ahead and create affiliate marketing content to coincide with large cultural and sales events that your favorite brands put on.

Transition to Instagram For Business

This is a free switch that can be done fairly painlessly within your Instagram settings – and gives you access to a number of tools that will help you make money on Instagram as an influencer marketer. 
You'll get historical data on past performance and see who's engaging with and following you. You'll also get a contact button on your profile – which you can link to an email or phone number. You'll even be able to schedule posts using the platform, and try out Instagram's paid ads platform (as described in point 3 above). 
Summary
Even if you're a daily Instagram user, making the transition to Influencer marketer is a big step. We hope the tips in this article have given you a good sense of how to make money with Instagram using affiliate marketing. If you want to learn more about affiliate marketing, check out our Beginner's Guide to Affiliate Marketing, or simply sign up with ArabClicks and learn as you go!