Boost your digital marketing strategy: a step-by-step guide to successful online marketing with Twitter Ads
As an affiliate marketer on Twitter, your job is focussed on promoting your chosen products and services to your follower base. Your digital marketing strategy should be to create regular engaging tweets that bring people back time and time again. You should pick brands and products that your audience will find relevant and compelling and you think that they'll be excited to buy. And you should share exclusive discounts and coupons such as you'll get when you sign up with ArabClicks. But another part of your broad marketing strategy should also be paid Twitter Ads. 
Twitter Ads will help you broaden your subscriber base, target the exact people who are most interested in your content, and with limited financial expenditure, to grow your bottom line. 
The world of e-marketing in general, and marketing via Twitter in particular, has witnessed spectacular growth in recent years. With countless numbers of competitors and marketers: content makers, channels and brands it can be hard to get "heard" over the "noise" – which in turn makes it difficult to  grow your specific digital marketing niche.
Fortunately, there is a practical and reliable method to find the exact people who want to find you, that is with Twitter Ads.
By investing wisely in paid advertising, with a reasonable and moderate budget that you set yourself, you can leverage your affiliate marketing campaigns with Twitter Ads, so that your return on investment is positive and your bottom line increases.
Here is ArabClicks' detailed guide with great step-by-step tips on how to use Twitter Ads to boost your digital marketing strategy and affiliate marketing bottom line.


Twitter Ads STEP BY STEP GUIDE
1. Twitter Ads: Create Your Account
The advertising account is connected to your original Twitter account (preferably a business account), with which you can create and set up your Twitter Ads and promote your Tweets. Campaigns and tweets will be set up and promoted via your original account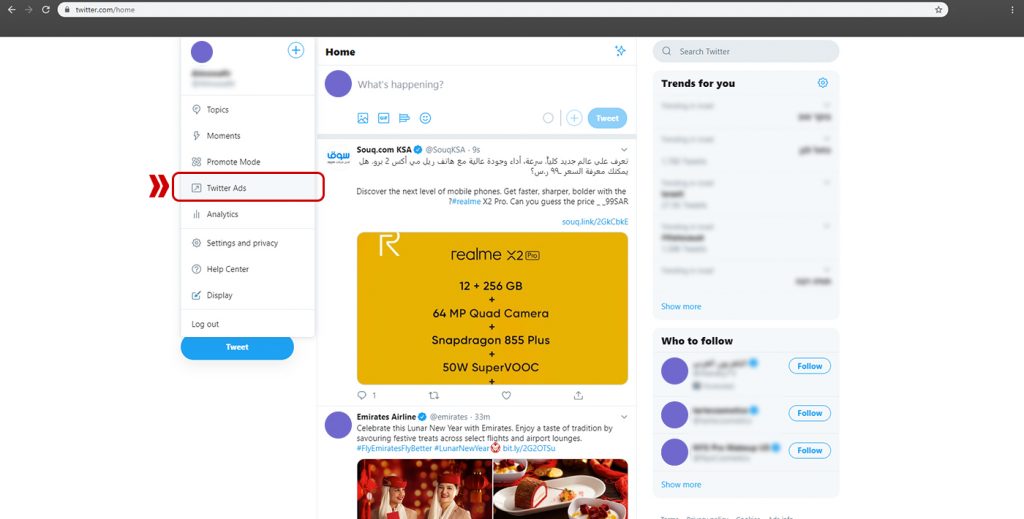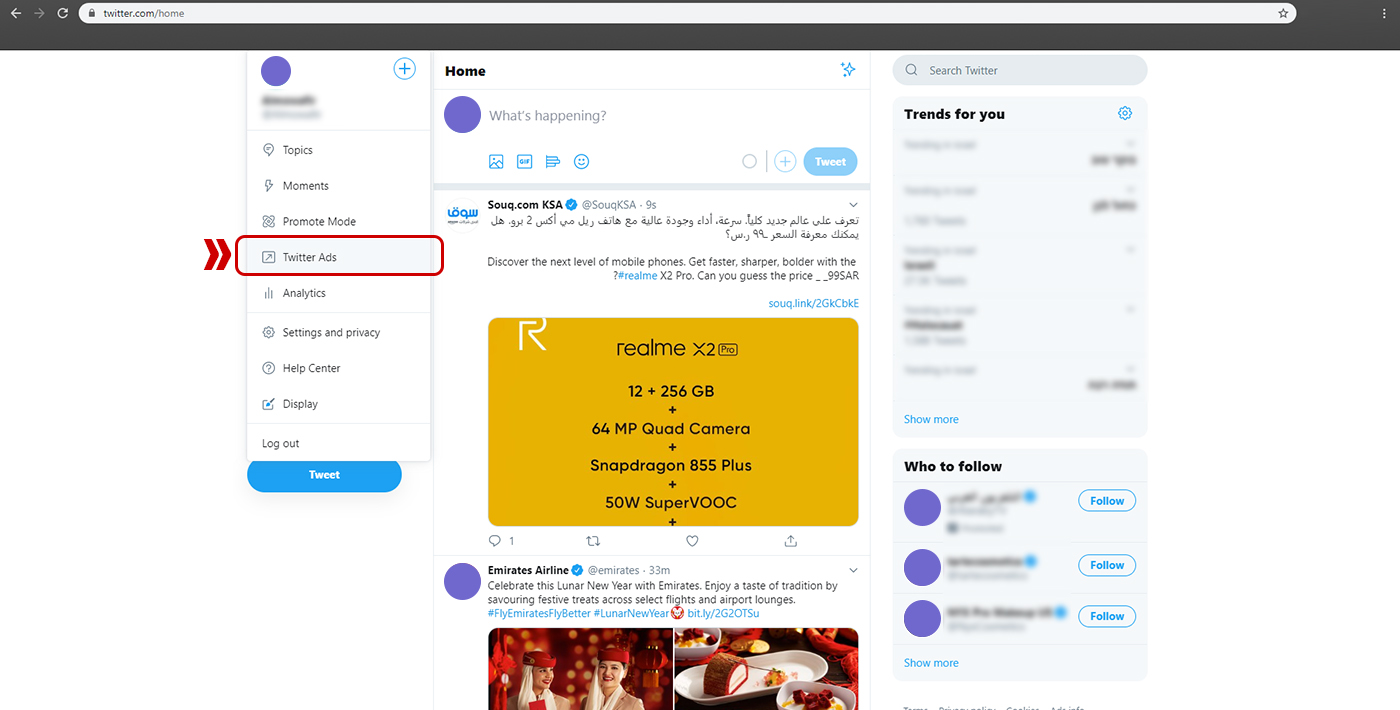 Log in to your business account on Twitter. 
Start at ads.twitter.com
Click "I want to launch the Twitter Ads campaign"
Select your country (billing is done according to which currency is used) and your time zone. You cannot change these values ​​once your account is created.
Enter your billing information which is the credit or debit card with which you will pay for your Twitter Ads.
Then choose the Tweets that suit the campaign you want to create.

2. Twitter Ads: Create a Campaign
Create an affiliate marketing campaign by logging in to Twitter Ads and clicking "Create Campaign"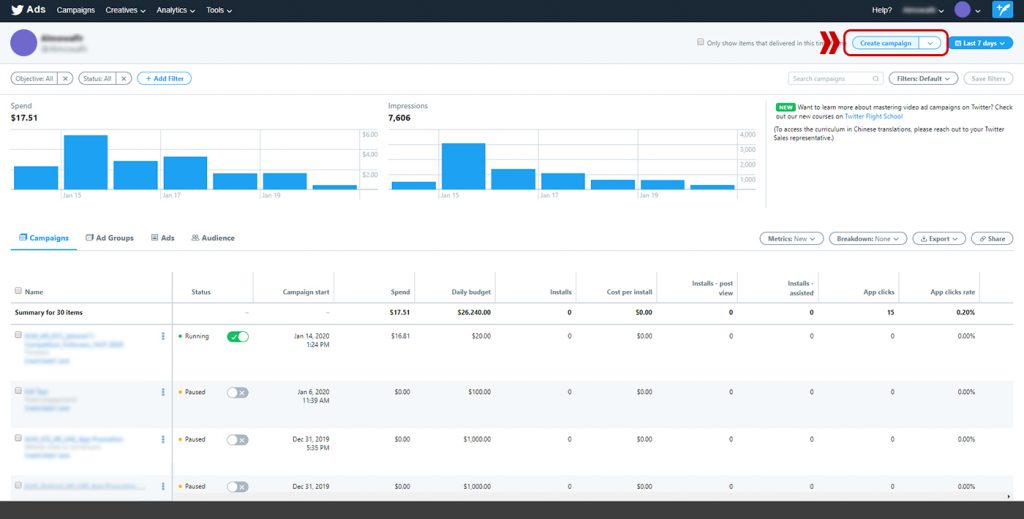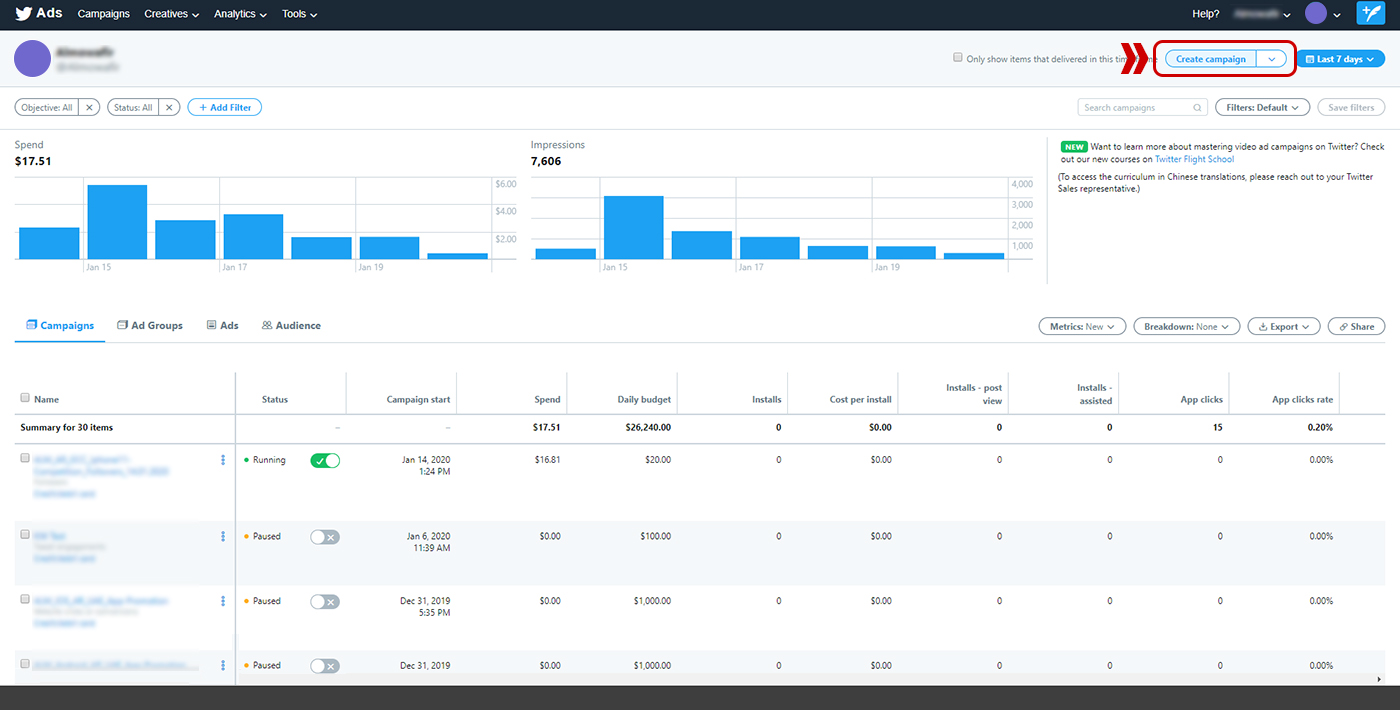 3. Twitter Ads: Set a Goal
Here are a few goals you might choose:
increase interaction with your Tweets
increase awareness of your brand
increase your number of followers
increase your number of conversions
Much more!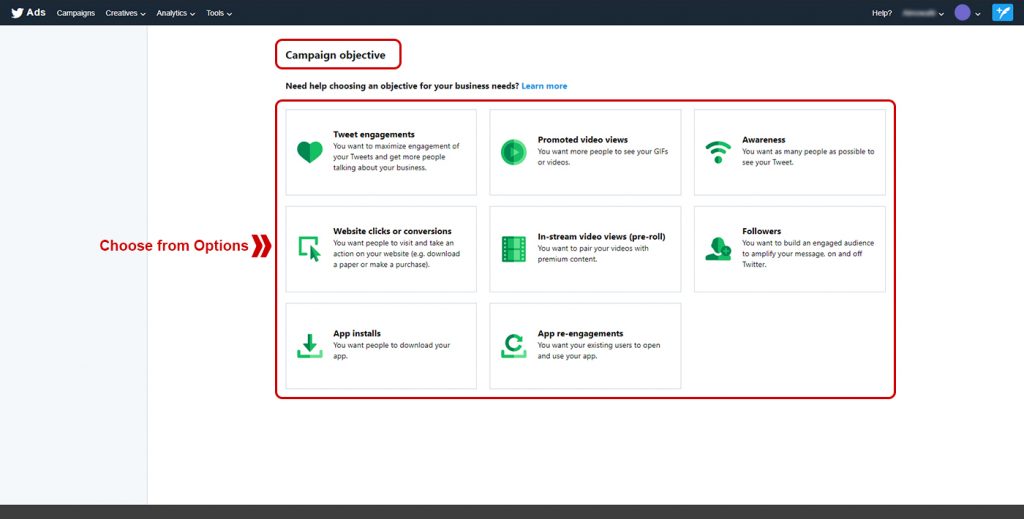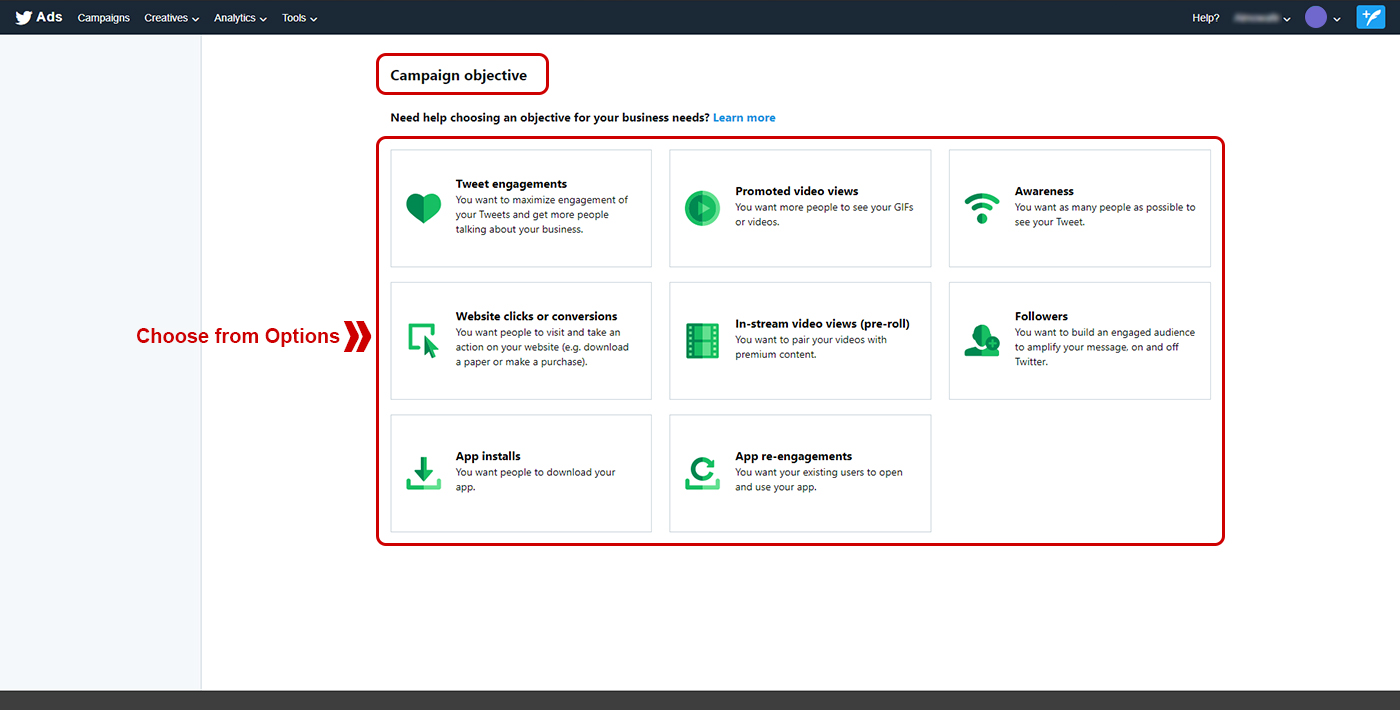 4. Twitter Ads: Complete Your Campaign
Campaign name
Payment method
Total budget and the maximum daily spend (daily ads are stopped when the maximum spend is reached)
Campaign time frame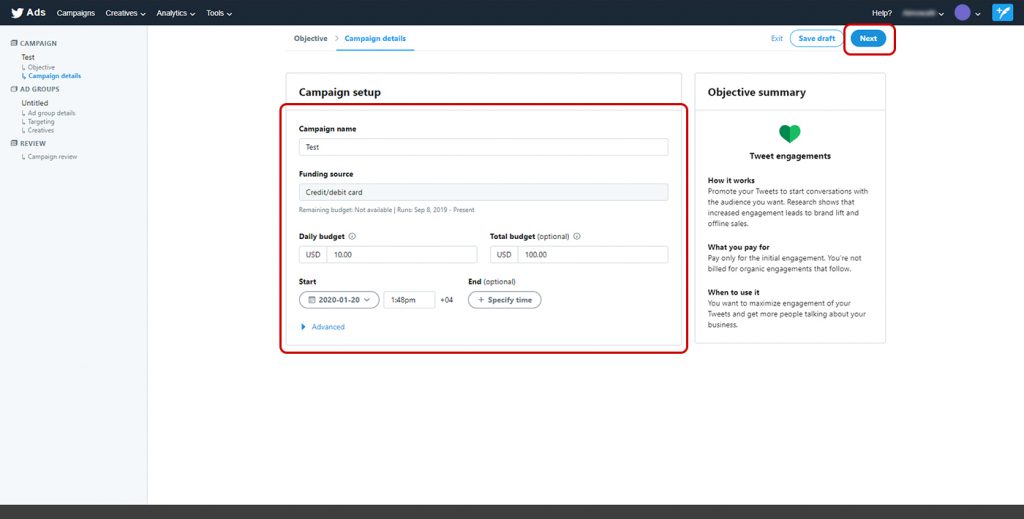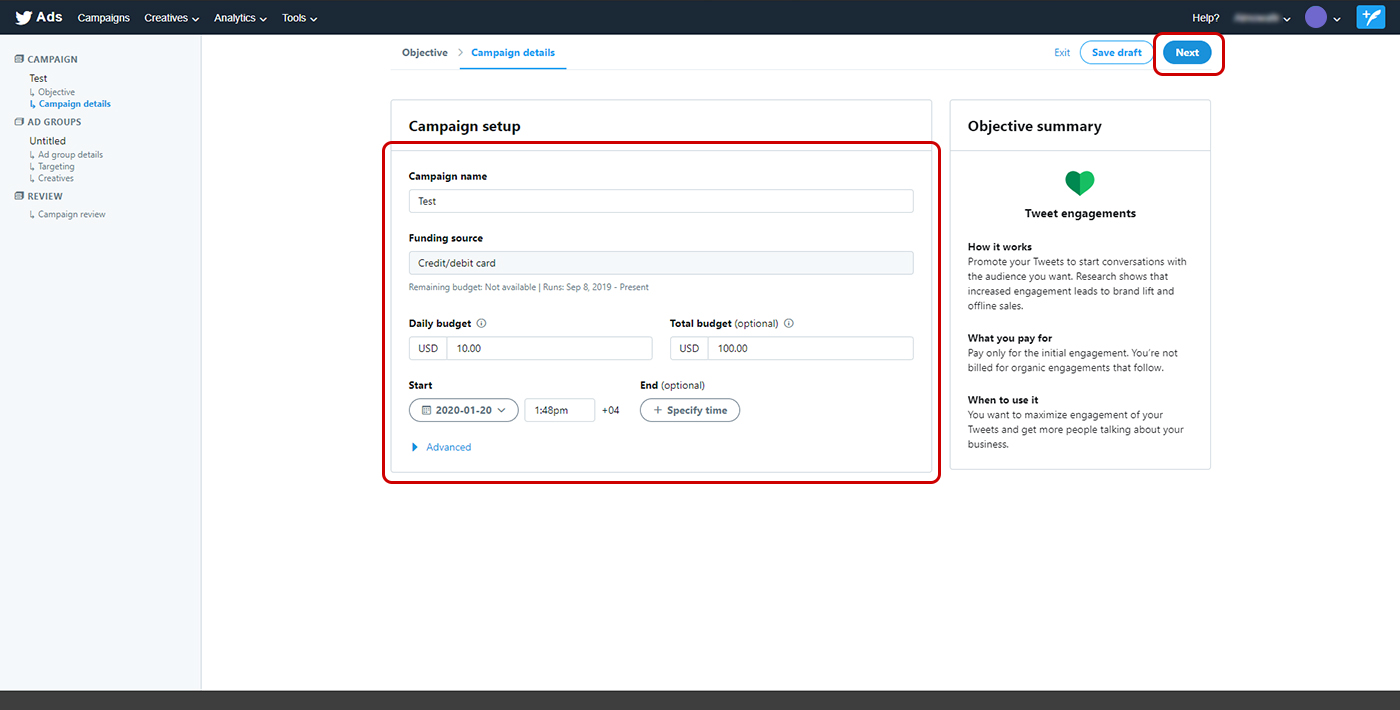 5. Twitter Ads: Ad Group Settings
Add a name to the ad group
Select a time frame (optional)
Specify the total spend per group (optional).
Set your bid and type.
For display ads, advertisers compete to bid for their ads to be targeted to the audiences they target for the longest time and at the greatest frequency.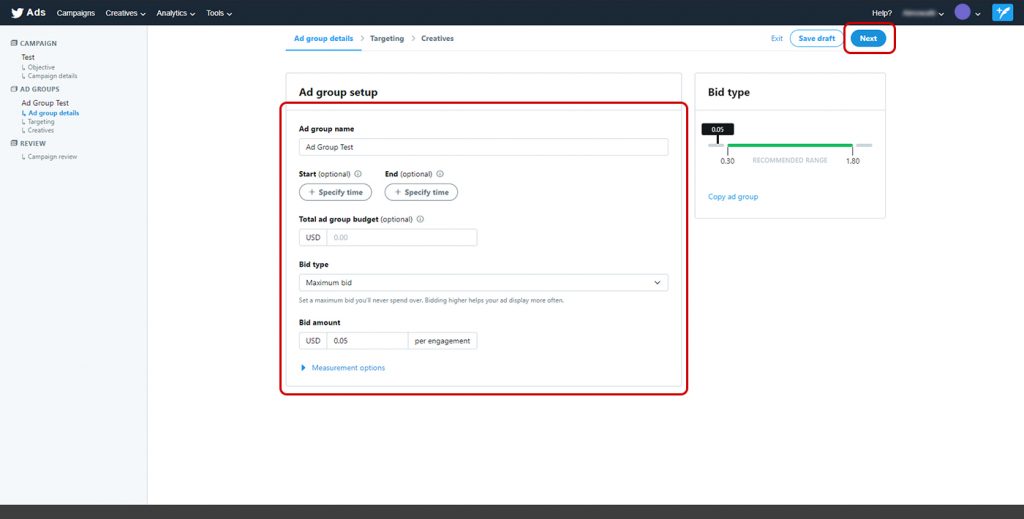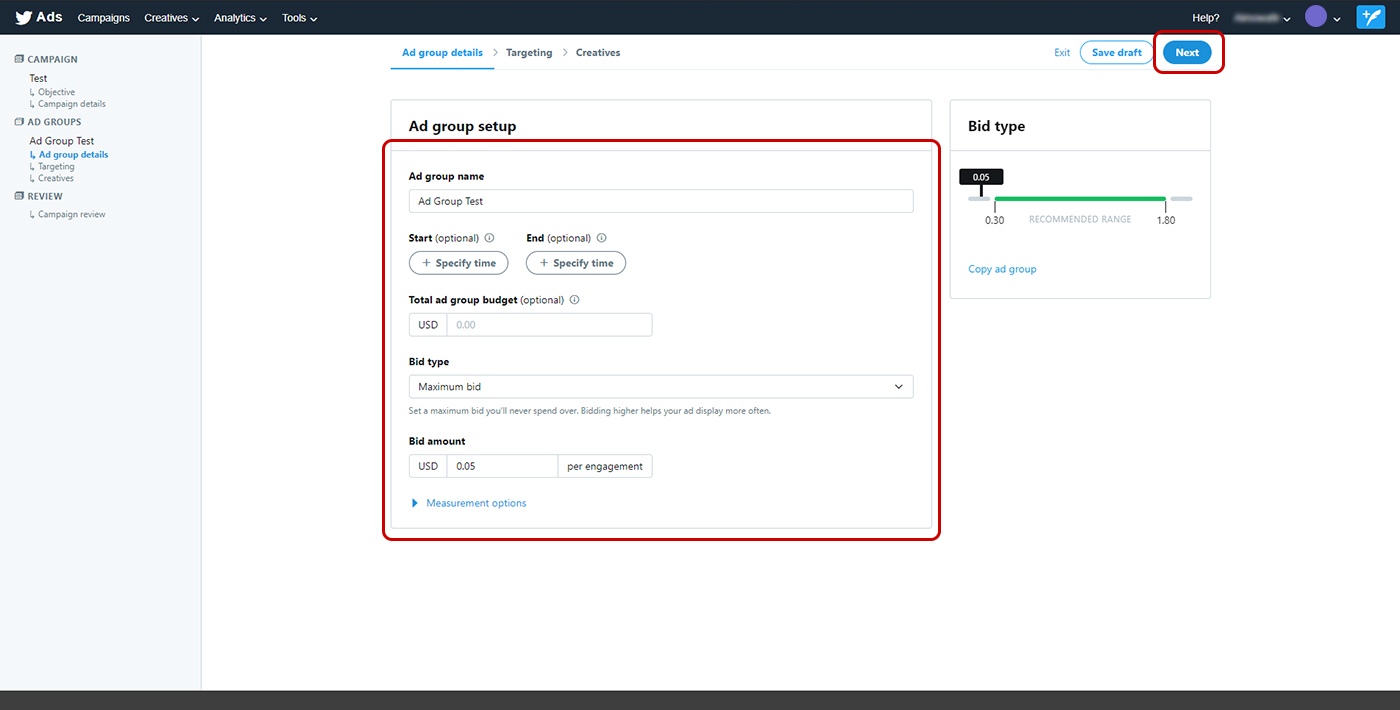 There are three types of bids.
Maximum bid: You can control the maximum amount that you wish to pay for each action.
Target bid: You can specify the amount you want to bid for each paid action, your campaigns will automatically optimize your bids to achieve the average daily cost you indicated. Find this option available in campaigns whose purpose is to increase conversions for followers who clicked to your website. 
Automatic bidding: Recommended for new advertisers, with this option your bid is automatically optimized to achieve the best results at the lowest prices (within your budget). This setting also ensures you enter the bid auction at a competitive price.


6. Twitter Ads: Define Your Target Audience
Twitter Ads give you different targeting capabilities to create and define your target audience, according to:

demographics (generation, gender, geographic location, and language),
interests (audiences with interests that match your marketing / promotional activity's defined categroy),
behaviors (audiences with shopping patterns and material spending that make them potential customers to purchase your product or service),
specific users who already engage with your content
and more!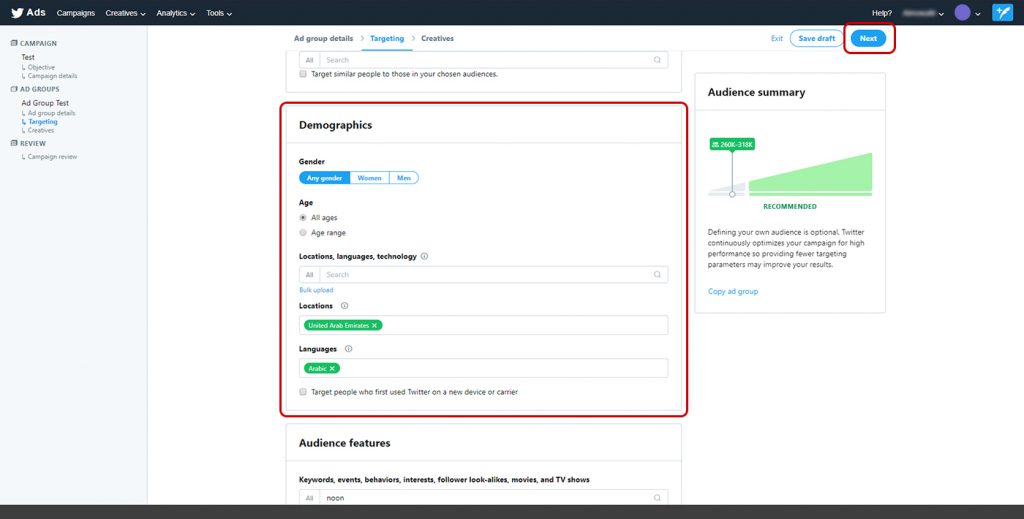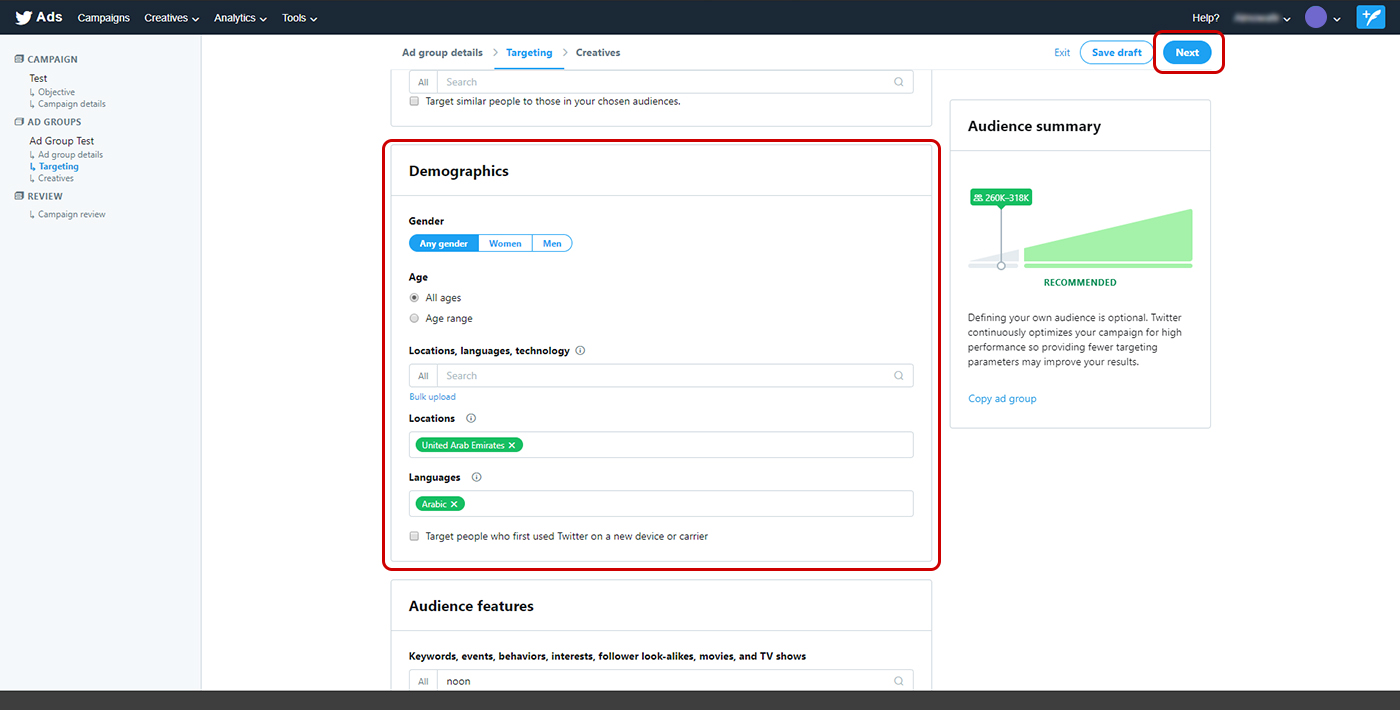 7. Twitter Ads: Optimize Your Creative
Make sure creative materials like photos and videos are the perfect dimensions for optimal viewing.
You can promote an ArabClicks coupon code in your ads, or post a CTA inviting your audience to click a tracked link to the product you're promoting.
Your ad placement is determined by what Twitter allows you, based on the goal of your campaign. For example but not limited to:

Twitter Ad Campaign to Increase Followers: The suggested placements are the timelines for the main page, the search results page and the "Follow-up suggestions" section.
Twitter Ad Campaign to Increase the Number of Conversions: Suggested placements are home page timelines, at the top of the search results page, profiles, and Tweet detail pages (when the Tweet is clicked).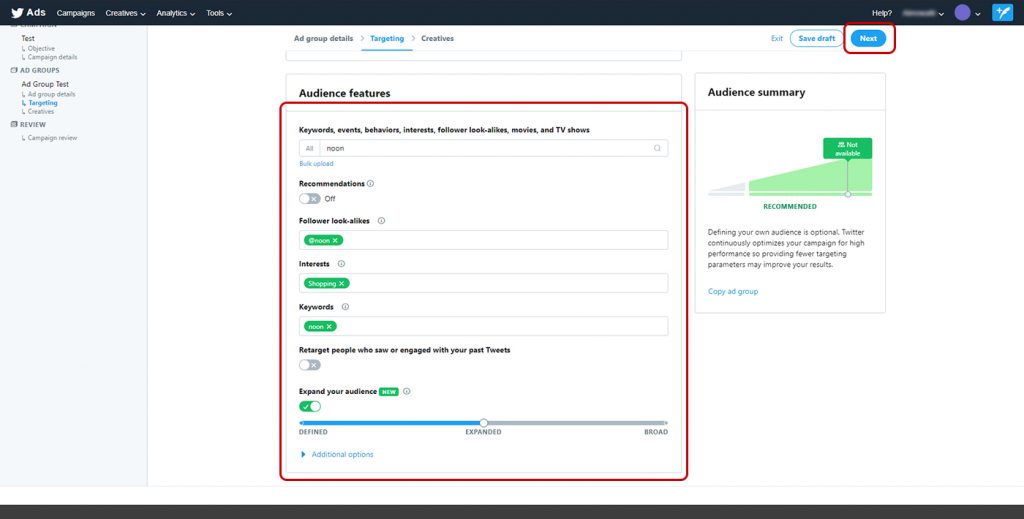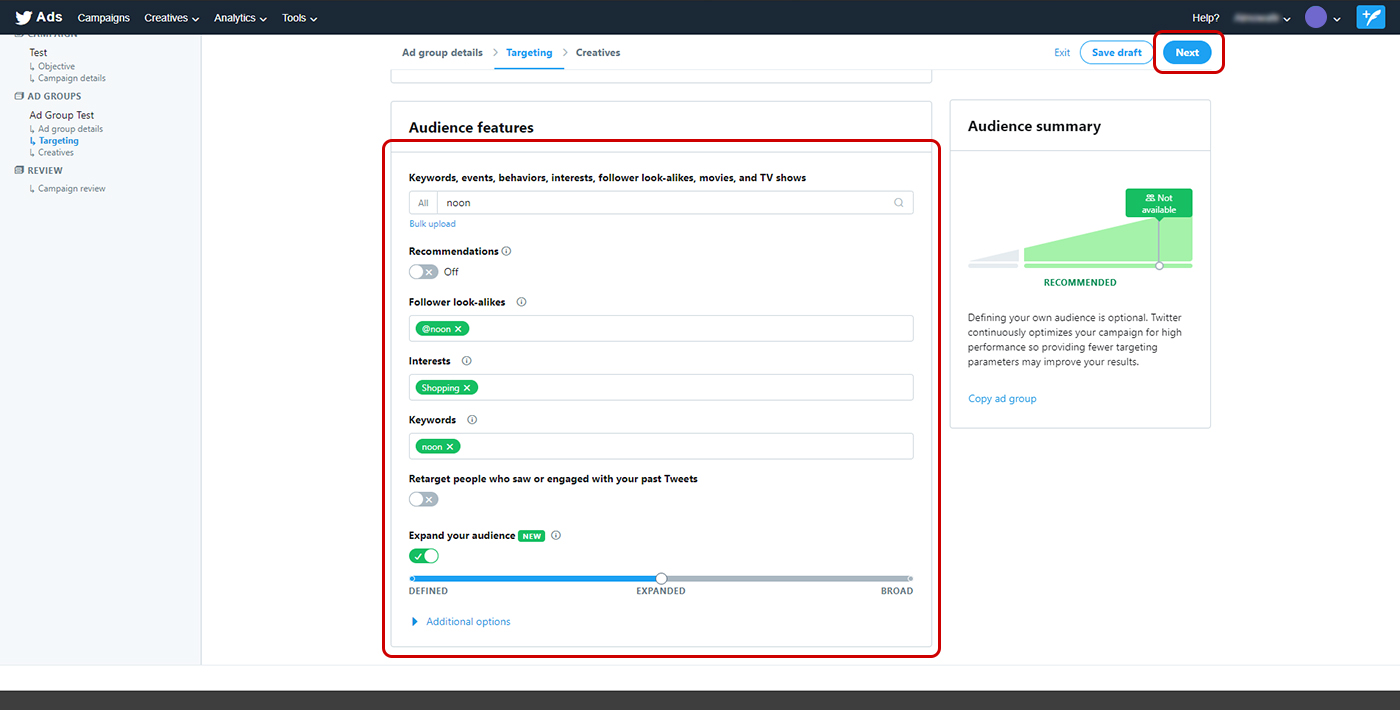 8. Twitter Ads: Check Your Campaign
Check your campaign details in full before launching the campaign. These include:
Title
Goal
Duration
Budget & daily spend
Payment method
Ad group details & your specified bid
Make any modifications you want NOW 🙂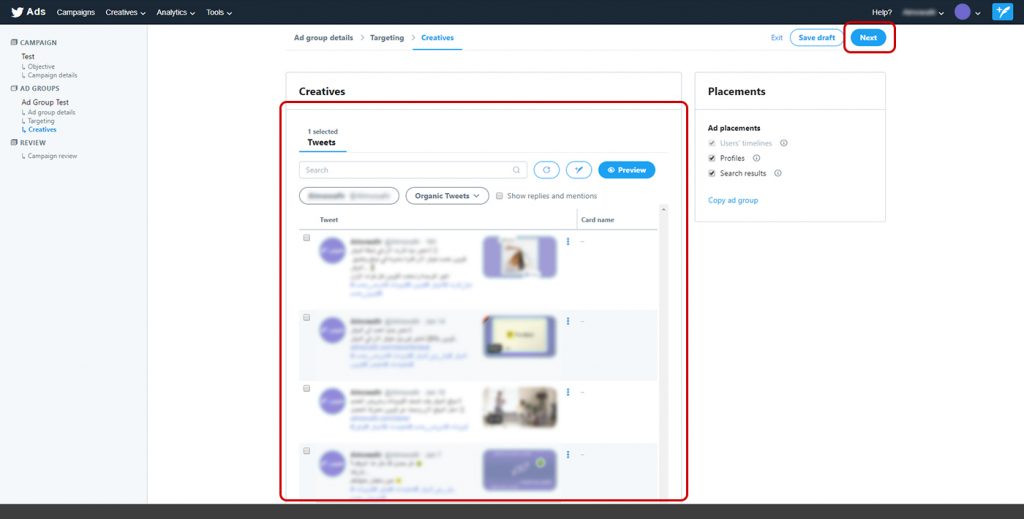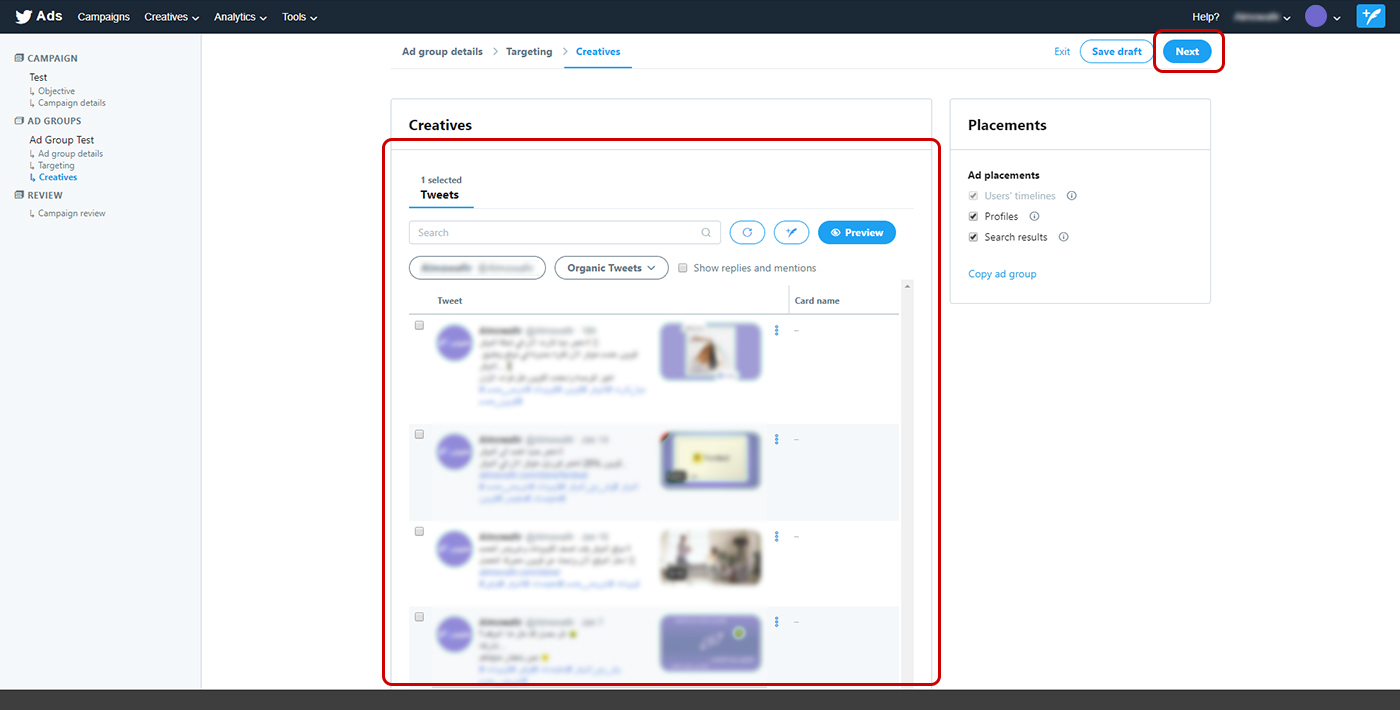 9. Twitter Ads: Launch Your Campaign!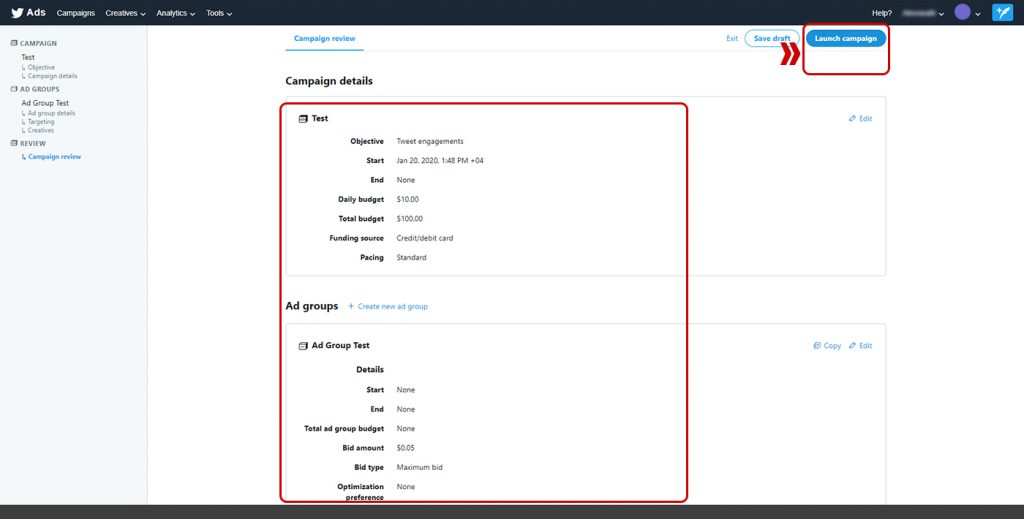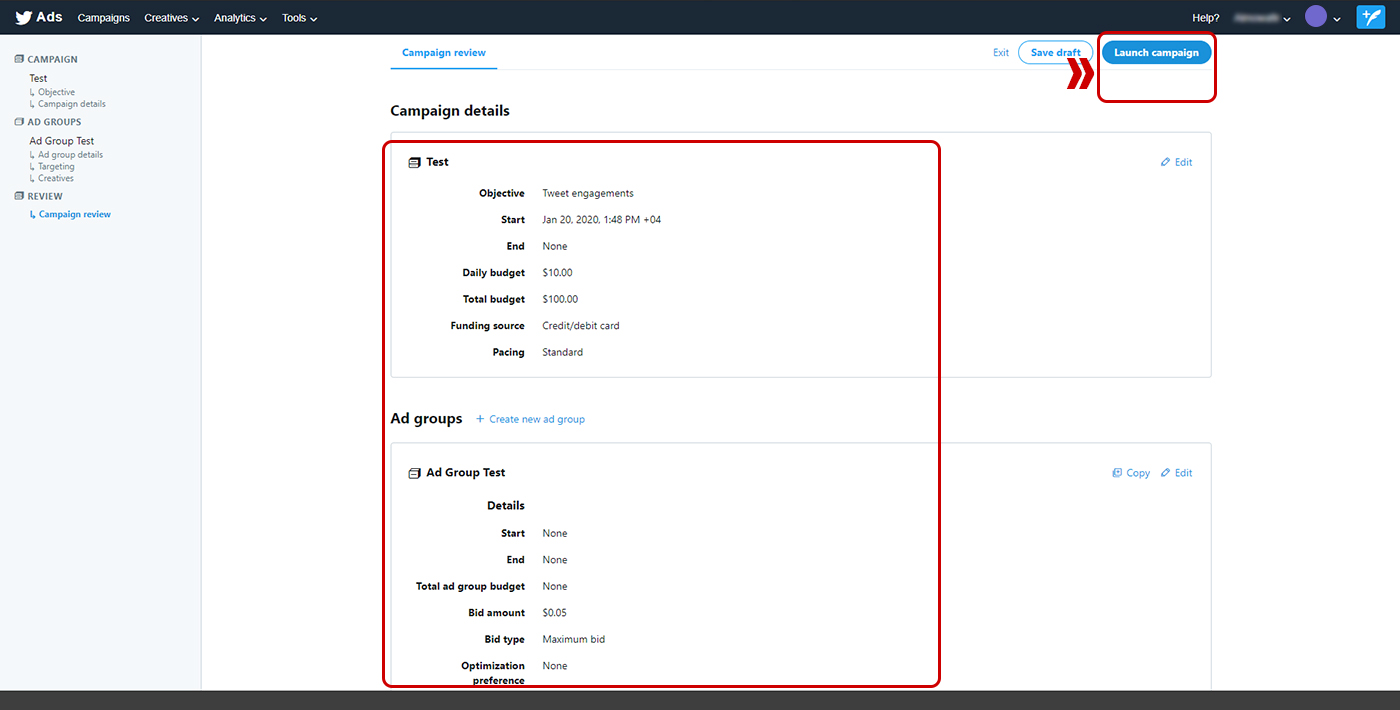 Summary
We hope you've enjoyed this step-by step guide on using Twitter Ads to boost your affiliate marketing strategy and your bottom line. 
And remember, Twitter Ads can help you achieve your affiliate marketing goals and digital marketing strategy by getting your Tweets in greater numbers to the exact people who are already interested in your content. 
ArabClicks coupon codes are ideal for embedding in your Twitter as they supercharge your number of conversions allowing you to earn more money online.
To pamper your existing and future followers (who will find you from Twitter Ads) with the best coupon codes for top Middle Eastern and International brands, join ArabClicks TODAY!