How much money do established social media influencers make?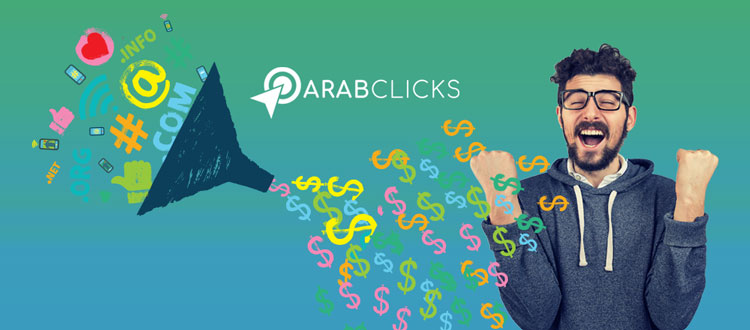 Social media marketing is not just for social media influencers with hundreds of thousands or millions of followers. You too can earn money on Facebook, Instagram & YouTube if you have a small but loyal following that returns time and time again because of the value of the content, products, services and discounts that you provide.
We know that many of you lovers of social media have wondered about the amazing financial income that influencers make on different social media platforms.

It is also possible that you've dreamed of being an influencer yourself – not necessarily for the income but at least to share with others your intellectual, social, political, economic or technical viewpoints.
You may have strong opinions and passion for a subject or issue, or love to analyze the technical and practical aspects of the latest tech products. You might just want to share a portion of your life with your audience who is waiting to share and enjoy it with you.
Social media marketing is a legitimate career path but is difficult for many. Receiving money for delivering content to your followers does not detract from the value, creativity or quality of the content.
In fact, many influencers use the money they earn from sharing discounts and product links with their audience to continue to make more content. Content which is interesting and useful and which provides value to its audience deserves to be supported financially!
So, what is the basic income and average wage of social media influencers, and how can ArabClicks help you create a career for yourself in social media marketing? ArabClicks can help you achieve your financial goals through influencer marketing.
Maybe you already have a big following and you simply need some good social media marketing tips to up your conversions. Or maybe you're looking for a way to support yourself while creating really meaningful content which you believe in and love to create.
In any case, ArabClicks are the specialists in influencer marketing & with time and dedication, we can help you create yourself a real, good-paying social media job.
Let's start with a simple and concise introduction to the world of social media marketing done by the most successful social media influencers.
What is social media marketing?
It is a form of digital marketing that focuses on social media influencers to promote different products, services or brand messages for their followers and audience in return for money or a brand's products.
Who is a social media influencer?
An influencer is someone who uses social media platforms who has the personality, knowledge and skill to influence others' buying decisions or shopping trends (ie, their audience or followers). The influencer may be on YouTube, Instagram, Facebook, Snapchat, or any other social media platform on which they are active.
Influencers can be divided based on the number of followers into 4 categories, which we provide you in ascending order according to the number of followers:
Nano Influencer – an influencer that has between 500-5,000 followers.
Micro Influencer – an influencer that has 5,001-30,000 followers.
Power \ Macro Influencer – an influencer that has 30,001-500,000 followers.
Celebrities – influencers with more than 500,000 followers.
This category includes popular celebrities in the worlds of fashion, art, sports and others, but it also includes figures that gained and maintain their popularity solely from social media.
Another type of influencer in the social media marketing world is a social media manager. The person who runs an online community for a particular brand and is the first reference for consumers, brand enthusiasts, and provides the personal link between them. The social media manager can be active on many social media platforms, for example: within a group on Facebook, a channel on Telegram, YouTube, or through a Blog, which conveys the voice of brand to it's interested consumer followers.

According to the latest statistics, social media managers are paid between $49,000 and $58,000 per year.
Why use influencers for social media marketing?
Because brands and advertisers, when using social media influencers, do better than traditional advertising methods. Influencers bring better financial revenue, reach new audiences, raise awareness about a brand's mission and products, and can even provide feedback to the brand by recommending future product lines that are requested by followers.
The reason for this success is due to the relationship between the influencers and their followers. Audiences do not see the content published by the influencer as pure marketing, but rather recommendations and advice. Influencers are often trusted to provide reliable, objective and honest reviews, which makes their followers more likely to respond to their calls-to-action (CTAs).
Which Platform Pays Social Media Marketers Most?
According to research and statistics, the platform in which influencers earn the most for their content is YouTube – by a significant margin. Second is Instagram, followed by Facebook, Snapchat and finally Twitter.

It is worth mentioning that these statistics take into account not only the number of followers but also the level of audience engagement – a factor no less important than number of followers / subscribers.
How Much Do Social Media Influencers Earn Per Post?
In addition to the number of followers for each social media influencer, a sponsoring advertiser may impose other conditions on the social media influencer for payment. These conditions may relate to the percentage of audience engagement with the content that the influencer posts including the number of comments, retweets, shares, subscribes, and actions such as clicks or conversions.

On the one hand, a social media influencer – especially a well known macro influencer – may determine his or her conditions within an employment contract with the advertiser, but on the other hand, most influencer marketers must adhere to the advertiser's standard terms.

That said, here is a fact that will amaze and delight you- many Micro Influencers earn higher pay than Macro Influencers, specifically because their audience interacts with the content much more.
Audience interaction with content from influencers with smaller fan bases (nano or micro) often outweighs audience interaction with those with giant fan bases.
Again, it's not the size of the audience that determines how much you'll make in your social media job, but the quality of your content, your audience's confidence in you, and the depth of their engagement with you and the commission-generating coupons and links you promote to them from the ArabClicks Network.
Read on for tips on how to increase your social media marketing skills to increase your number of conversions and thereby your wage.
Read on for a brief guide with the latest statistics for social media marketers' wages. We will list the earnings for the influencers we reviewed – sorted by platform, and number of followers.
How Much Do YouTube Influencers Earn Per Post?
YouTube is the platform where social media marketers earn the highest pay for their audio and video content:
Nano Influencer: Between $100 and $300
Micro Influencer: $400 to $900
Power / Macro Influencer: Ranges between $600 and $800.
Celebrities: Between $3,200 and $3,800. Of course, there are celebrities with very broad audience bases that make an unbelievable amount for every single video.
Important Note – Not all countries have a significant audience-base on YouTube. There is a large disparity between numbers of YouTube users in different countries, which leads to an amazing result: the influencer is paid more when they can attract new audiences from countries with low rates of YouTube users.
With just 5,000 subscribers from a country with a low YouTube user population, you can make far more money than with a million followers from a country whose people use YouTube constantly. Because brands are constantly looking to engage new audiences in new markets – you'll have an important competitive advantage and thus be able to collect more much more commission per each single interaction.

How Much Do Instagram Influencers Earn Per Post?
Instagram Video Post
Nano Influencer: $70 to $115.
Micro Influencer: Ranges between $140 and $200.
Power / Macro Influencer: Ranges between $400 and $750.
Celebrity: Between $2,500 and $3,000.
ArabClicks Tip: When using a combination of image and text in one publication, don't forget the golden 80:20 photo:text ratio to improve your organic reach.
Instagram Picture/Text Post
Nano Influencer: $60 to $100.
Micro Influencer: $120 to $170.
Power / Macro Influencer: Between $ 250 and $500.
Celebrities: Between $1400 and $2000.

ArabClicks Tip: Do you have fewer than 10,000 followers on Instagram? Here are the top 11 tips for making money from your Instagram channel!
Instagram Stories
Nano Influencer: Between $20 and $40.
Micro Influencer: $50 to $70.
Power / Macro Influencer: Between $100 and $200.
Celebrity: Between $300 and $700.
ArabClicks Tip: A large percentage of Facebook posts are text or a combination of text and image. Here are 6 golden rules for writing the most effective text to go with your social media posts.
How Much Do Snapchat Influencers Earn Per Post
As you know, the publications on the Snapchat platform disappear within 24 hours, but this is what really enhances the audience's interaction with influencers.
With this in mind, we will use views as the central factor to determine pay for Snapchat:
1,000-5,000 Views: Between $100 and $500.
5,000-10,000 Views: Between $500 and $3000.
10,000-20,000 Views: Between $3000 and $7000.
30,000-50,000 Views: Between $7,000 and $10,000.
50,000-100,000 Views: Between $10,000 and $30,000.
In general, according to statistics, a social media marketer on Snapchat earns an average of $0.1 to $0.3 on each view.
"Earning money on social media platforms starts with deeper follower engagement"
"But …" some of you might say with some cynicism, "We don't have these numbers of followers." We at ArabClicks assure you that your following size is not necessarily the most important factor in how much you will make social media marketing. Rather, your impact on your followers is everything! If you have only one loyal follower who is faithful to you and buys from your recommendations, you can start earning money from your relationship with him and from the content you offer him.
ArabClicks Tip: As we've been discussing, the secret to successful social media marketing is not how many followers you have, but rather the number of followers that you can influence to take an action, such as clicking on a link, making a purchase, downloading a book, visiting a page, reading an article, writing a comment – because you as a social media marketer get paid for such actions.
We also know that what is needed to make more money is not to expand your follower base, but to make sure that every follower is satisfied with you and benefit from what you offer them. This way, your follower base automatically expands, because satisfied customers will guide their friends and loved ones to you.
So keep this in mind- that making money influencer marketing with ArabClicks does not require expanding your actual follower-base, but requires instead deepening your follower engagement & transferring it through your followers to new potential customers.

ArabClicks Tip: When you find a product that you think your followers will want or need, share it with them in your content – using a tracked affiliate link, called a SmartLink. If the product appeals to your audience as you think it will, and they purchase it, they will also share it with their loved ones or friends so even purchases will be made via the SmartLink you shared. Using SmartLinks, you can earn extra money without having to expand your follower-base!
Your number of engaged audience members, not your total follower-base is the most important factor to brands and advertisers from retail stores. You'll see in the world of social media marketing that the demand for nano-influencers is broader than the demand for micro or macro-influencers or even celebrities.
This is what makes ArabClicks the best solution for you to make money social media marketing using coupon codes and SmartLinks .
Read our interesting beginner's introduction to the world of affiliate marketing.
Be influential and earn money with ArabClicks!
ArabClicks affiliate marketing network provides you with a large and comprehensive range of the most famous advertisers in the world such as Noon, Souq, Jumia, Namshi, Spree, X-cite, AliExpress, Gearbest, GoldenScent, Max Fashion, Mumzworld, Almosafer and others – and with unique marketing programs that offer you a commission for influencer marketing for each advertiser.
You do not need to formulate a contract with the advertiser – by joining ArabClicks, you work for yourself!
You do not have to trade currencies, negotiate pricing, calculate profit rates and search for coupon codes – because ArabClicks does all this for you – and does it beyond your expectations!
All you have to do is educate yourself in the ways of affiliate marketing (yes, we also provide you with you materials you need to learn!) & promote advertisers who are relevant to your content and social media messaging.
You'll offer quality products and services that you believe in to help your followers, solve their problems, make them happy, or make their lives easier in some way.
You always choose the advertisers that best suits you and the products that match your content & your followers.
Amazing right?
Right now you're probably wondering how you can start!
Simply sign up for ArabClicks, choose the advertisers that suits your channels, and promote one of these high-paying offers by sharing the discount coupon code provided by ArabClicks.
View all ArabClicks offers now.
Or, choose your favorite product for your chosen advertiser, then create a SmartLink to the product to share with your audience within your valuable content. It couldn't be easier to start influencer marketing through ArabClicks!
ArabClicks Tip: The amazing secret of the SmartLink is that when one of your followers clicks on the link, the link refers it to the product page you chose directly, not to the advertiser's landing page or to the advertiser's home page as normal links do. You can create your own smart link with one click using the ArabClicks App.
Download it NOW! Android / iOS

How Much Money Will I Make Social Media Marketing?
Do you know how much you will earn money with ArabClicks Network? We'll let these examples tell you …
1. Noon, a comprehensive online shopping platform, offers affiliate marketers a commission of up to $6.40 CPA on every purchase made by one of your followers using your discount coupon. If 50 of your followers use the discount coupon in their purchases, you will get a total commission of up to $320. If 100 purchases are made, you will earn up to $640. This is similar to what a Macro Influencer earns from between 30,000 and 500,000 followers on Instagram and YouTube – and this is far more than is earned on Facebook.
2. GoldenScent is an online store that sells perfumes and cosmetics for men and women, and offers you a commission of up to $12 on every purchase made by one of your followers using a discount coupon, provided that the purchase is from a customer new to GoldenScent. An existing customer will get you $6.40. If you refer 15 new customers to buy the perfumes they love from the GoldenScent website, you will get a total commission of up to $180, which is equivalent to what Macro Influencer makes with between 30,000 and 500,000 followers makes on Instagram and Facebook.
3. X-Cite is a platform for shopping the most famous electronics and electrical accessories in Kuwait and Saudi Arabia. With ArabClicks' affiliate program you get a commission of up to 15 SR (KD 1.22) on every purchase made by one of your followers using your SmartLink. If you can refer 50 purchasing customers to the X-cite website, you will get a commission of 750 SR (approximately $200). If you refer 100 clients, you will get a commission of approximately $400. This is comparable to the amount earned by a of Micro-Influencer on YouTube or a Macro Influencer on Instagram. To match these results on Snapchat, you post would have to achieve approximately 5,000 impressions.
Summary
It's true! Social media influencers may have huge numbers of followers that they entertain daily, but when it comes down to it, how much money a social media marketer makes depends upon how deeply they engage with their followers and therefore how much influence they have over their actions.
Successful social media marketing is based on the actual influence you have over your followers – people who know and trust you and are loyal to you because of the value of the content, products, services and discounts that you provide them time and time again.
In the social media marketing world if you focus on influencing your followers rather than increasing their number to no avail you'll see income similar to that made by influencers with a much bigger follower base.
At ArabClicks, we conduct negotiations with advertisers and set the digital stage for you. We will guide you, follow your performance, and evaluate it with you. In short, if you want to earn money through social media marketing we provide you with everything you need to succeed!
Sign up now at ArabClicks, and you can start making money today!
And remember the golden rule of social media marketing – rather than just following the number, focus on giving the followers you have the highest quality experience you possibly can – and you'll be handsomely rewarded for your efforts! 💲💲