Optimize your social media management & design with important updates for Facebook marketing, Instagram ads, TikTok, Twitter & more.
This BIG November 2020, optimize your social media marketing strategy with the 10 innovative social media design updates for Facebook Marketing, IGTV / Instagram ads, TikTok, and much more. Be one of the first in the marketplace to use these tips to bring your social media management to the next level!
What is BIG November – and why should you promote it?
BIG November is the collection of shopping events taking place between November 1 and December 5 that includes 11.11 Singles Day, White Friday (AKA Black Friday in the West), Cyber Monday & UAE Day. And for affiliate marketers – BIG November presents a tremendous opportunity. Over 50 million online shoppers globally will spend $50 billion throughout the month – so don't leave your commissions sitting on the table!
Why promote BIG November sales?
Shoppers will be expecting up to 90% off the most sought-after brands and products of the year – and for those channels who deliver – you can expect to see daily sales increases of nearly 2000% over an average day's sales! Everybody's getting in on the action – BIG November enjoys sales awareness amongst nearly 80% of the GCC population. At least 60% of GCC shoppers will make at least one major purchase online during the month.
Use these Top 10 Social Media Marketing Innovations to increase the effectiveness of your social media management and design –
so you'll make more this season during BIG November 2020!
1. Freedom with FB Images
Long term restrictions on post text vs graphic content have been removed – so now you can post images made with more than 20% text!
This year, Facebook removed the text-to-image ratio restrictions from ads – making this one of the biggest social media design updates this year. In the past they had prevented Facebook & Instagram ads that contain more than 20% text, believing that text-light ads perform better and provide a more enjoyable user experience.

Keep in mind – Facebook still recommends the golden ratio of 20:80 for text in graphic ads to ensure optimal performance by keeping the text being succinct and to the point. But now, you can create image ads in Facebook ad campaigns without being bound by this percentage. So go ahead and use more text – provided that you don't limit the audience/reach for the ad.

Learn to create better social posts:
2. Sell with Social Media
Start an Instagram or Facebook shop to take advantage of the biggest development for 2020 in social selling.
Facebook and Instagram sales portals are one of the most amazing innovations in social media marketing for 2020. These small pop up shops make start-up sales portals simple and affordable to create. Commerce Manager is the central go-to spot for all your social media management and social media design for both Facebook and Instagram ads.

Through this interface, you can manage both platforms' ads – from one account. This allows you to sell your products directly to your followers and users with the integrated payment portal. The Store is free, compatible with Facebook marketing applications, designed to provide an instant shopping experience using mobile, and allows you to communicate directly with consumers while shopping via WhatsApp, Messenger or direct messages on Instagram.

One of the conditions for creating a Facebook / Instagram store is to be a Business Manager Admin, and own and manage your own page and catalog in the same account.
To create your store, log into the Commerce Manager.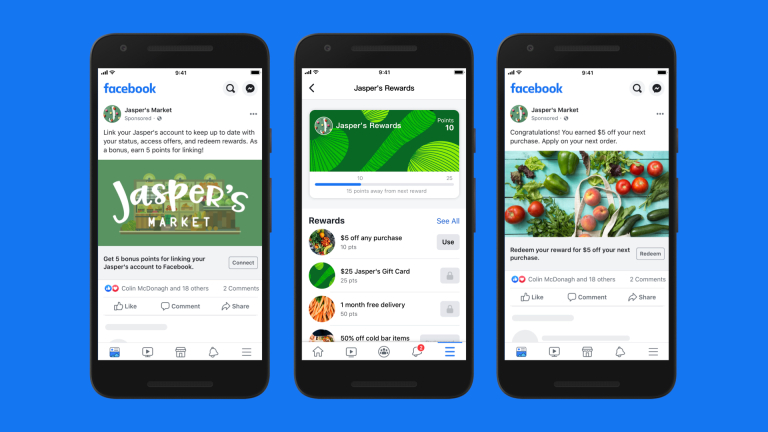 Take your Facebook Marketing to the next level with a Facebook Shop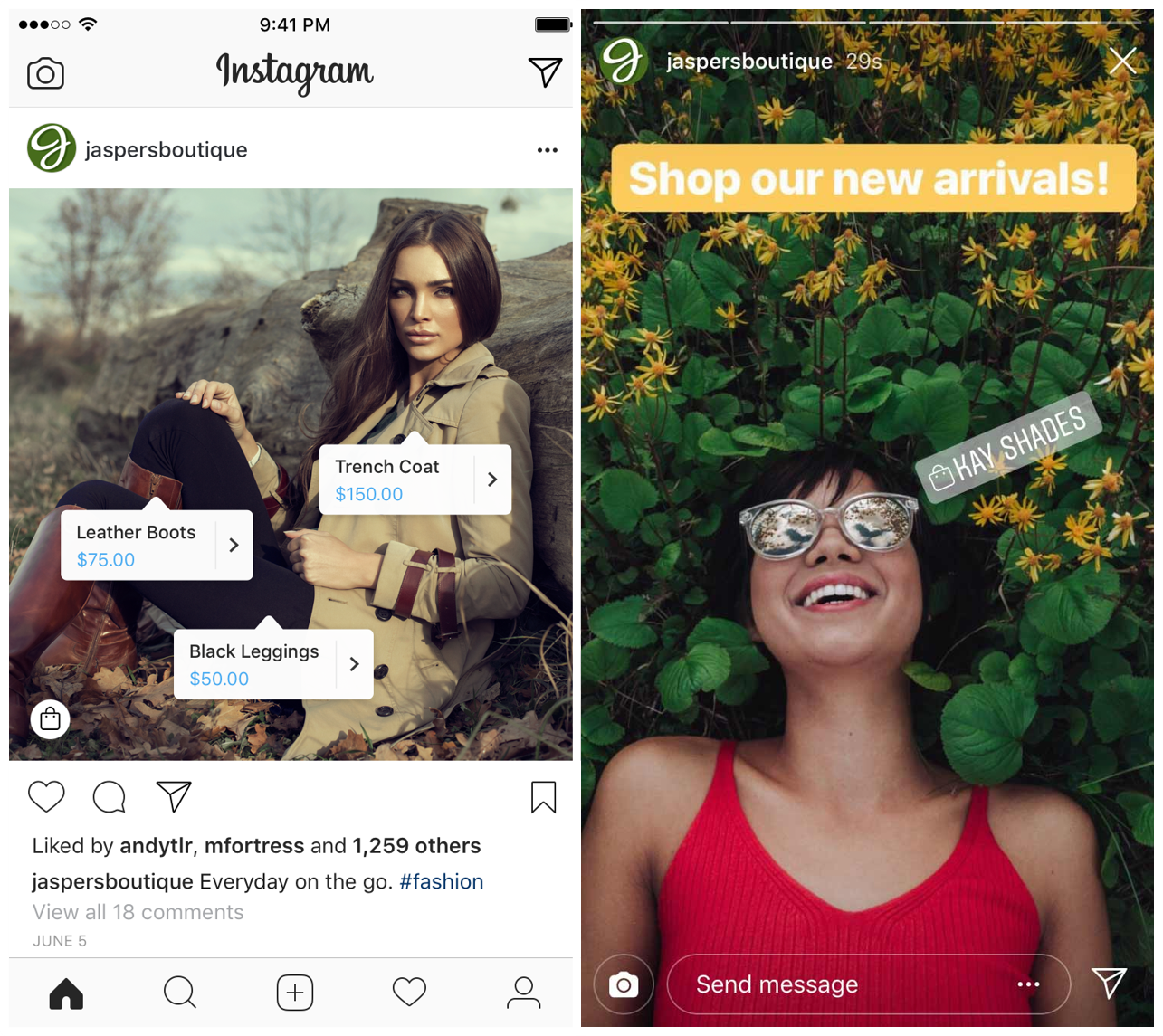 Now Instagram Ads seamlessly integrate with Instagram Shop
If you run a small business and want to start selling your products online for free – BIG November 2020 is your perfect time to launch!
3. Test Your Reach
Facebook premiered a new Organic Post testing feature in its Creator's Studio – try it now!
Facebook's done it again, with another innovative social media marketing tool to make your Facebook marketing much easier. Now you can test the organic reach you'll achieve with your video posts on Facebook.

See your ratings from within the Creator Studio >, under Create Post Tests.
The tool uses A / B testing to create 4 video posts with different designs, then tests their response amongst your followers, and provides you with evaluative data according to the criteria that you have set (eg. number of impressions, average watch time). Ultimately, the best performing post is selected and it's distribution is boosted.
This tool will help you during BIG November 2020! Publish the most engaging audiovisual content and achieve greater organic reach and post engagement – which lead to more sales.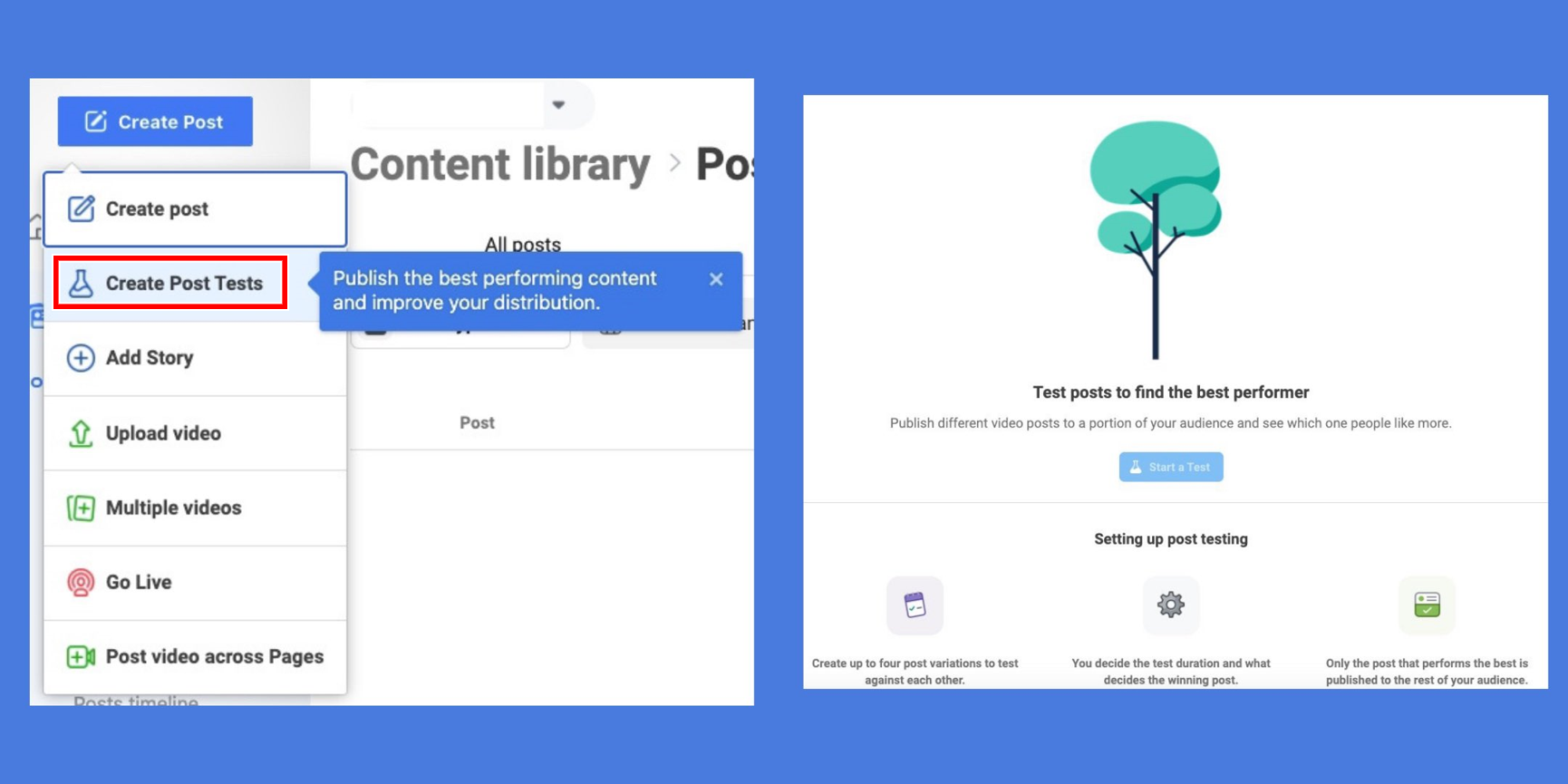 Organic post reach testing from the Creator's Studio lets you optimize your social media design
4. TikTok Ads
TikTok for business became live in 2020 – with over 850 million active users, the platform now has more users than Twitter, Reddit, Snapchat, and LinkedIn
There is no doubt that TikTok is the fastest growing social media platform in the world. With more than 850 million monthly active users only 3 years since its launch, TikTok has surpassed popular social media platforms such as Twitter, Snapchat, Reddit, LinkedIn and more.
Tik Tok Ads are one of the most important social media marketing innovations of 2020 – a.k.a the Tik Tok business platform, through which it is possible to create paid Tik Tok advertising campaigns, and reach millions of users easily without even one follower!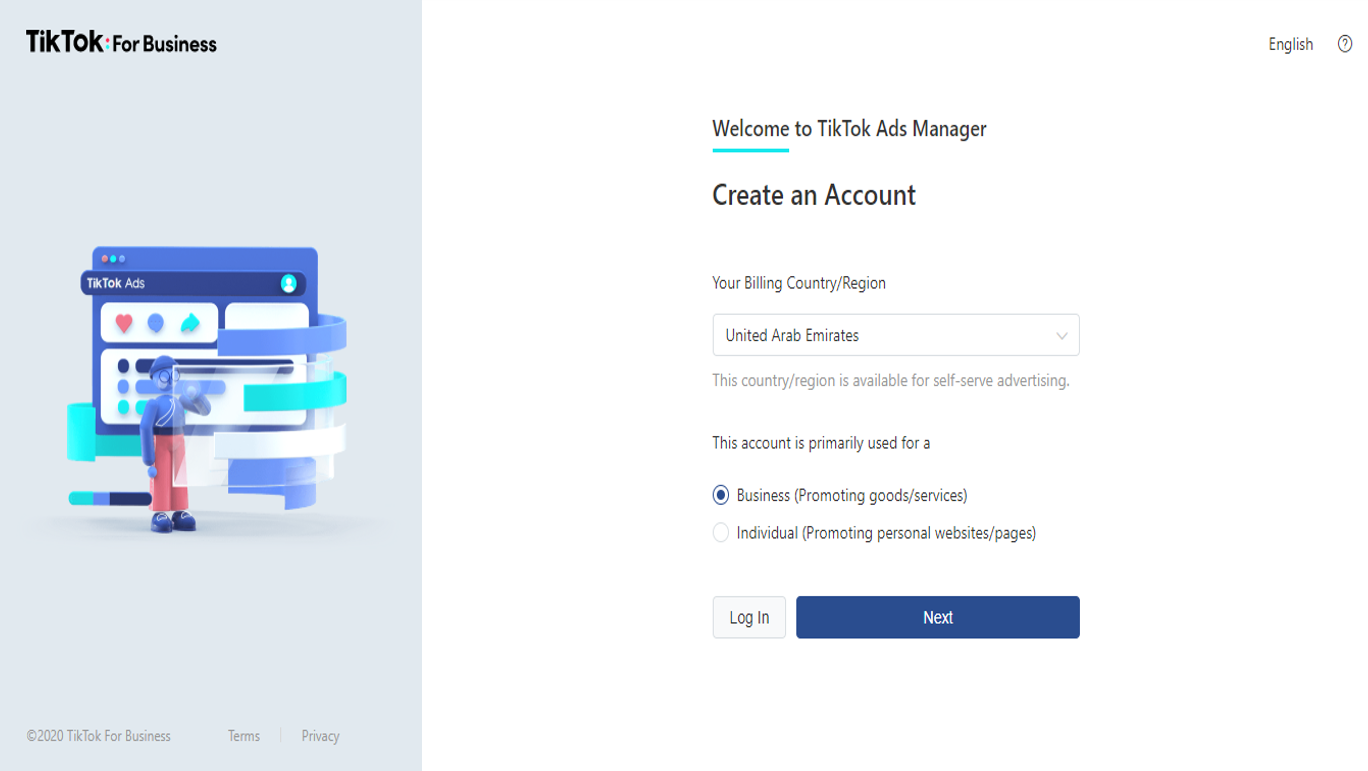 TikTok Ads help you make more with your social media marketing.
Use TikTok Ads to earn more money in BIG Friday – get ArabClicks' Ultimate Guide To TikTok Ads 2020
5. Schedule your organic Tweets
You can do this right from Twitter Desktop on your laptop or desktop computer.
Scheduling your organic tweets on Twitter has never been easier – now that Twitter launched it's new organic Tweet-scheduling feature.
The Tweet scheduling feature has been available for a long time for scheduled Twitter Ads / paid campaigns.

But now you can schedule your posts for free with the Twitter Tweet scheduling feature for Desktop users.
This is a breakthrough feature for organic Twitter campaigns, and is now the preferred way to schedule your Tweets for the near or far term.
This BIG November, you can plan and pre-schedule an entire month of Tweets in advance. Just tap the calendar icon with the little hour above it to open the Tweet scheduling pop-up interface. Make sure to include your tracking link or code, and a compelling call-to-action. Then just set the date and time and click 'Confirm'.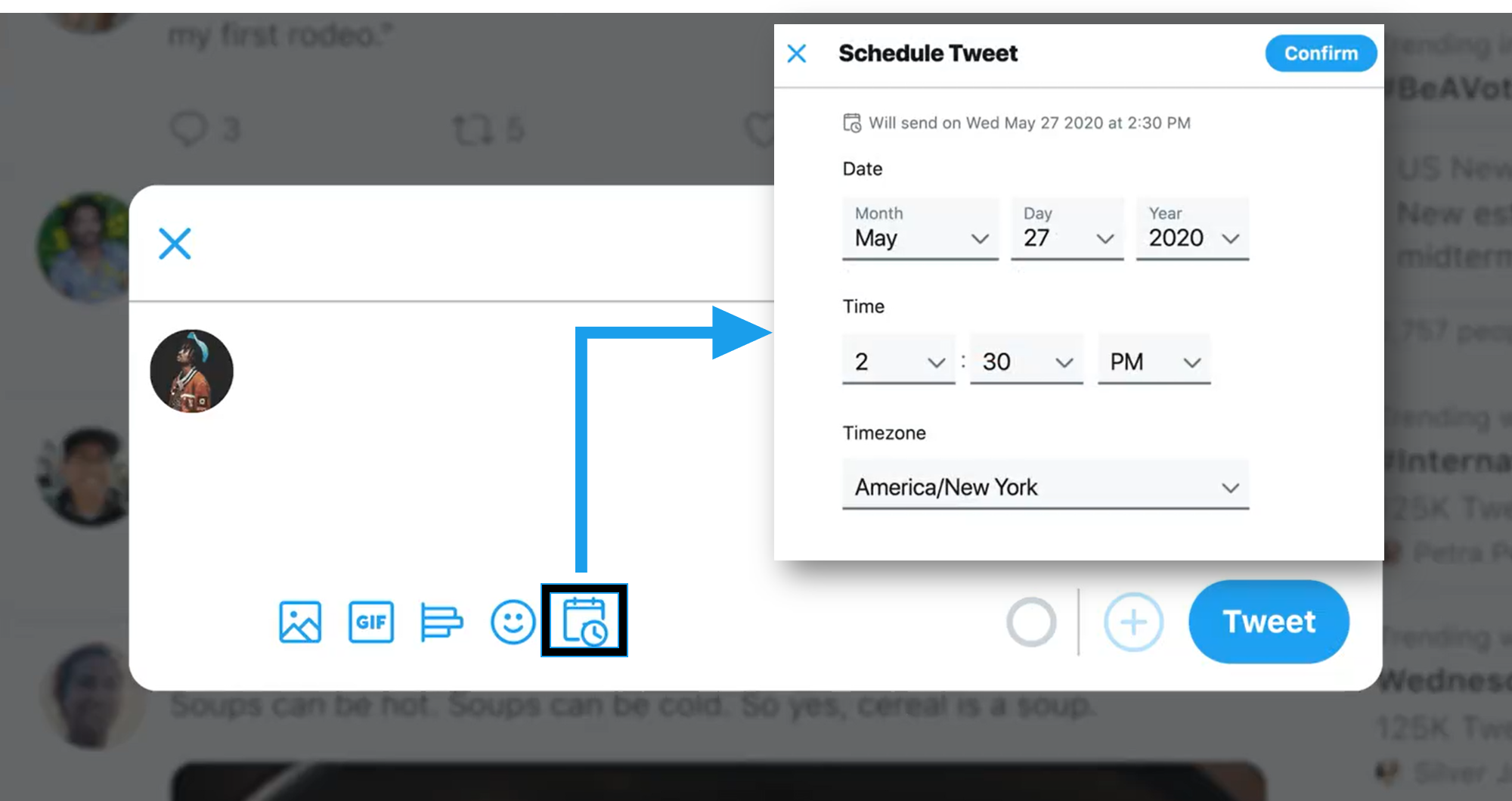 Twitter Desktop scheduling help you make more with your social media marketing
Use Twitter Ads to earn more money during BIG November – get ArabClicks' Ultimate Guide to Twitter Ads 2020
6. Instagram Has TV – and YOU should advertise on it
By 2021, video will account for 78% of total mobile data usage. Take advantage of the trend and boost your earnings with IGTV Ads!
There is no doubt that monetizing the IGTV channel (Instagram TV) by launching IGTV ads is one of the most important social media marketing innovations 2020, but it is still in the process of testing, and is only available to some brands and content makers.

Instagram launched the amazing IGTV app in 2018, which is a mobile compatible channel that supports video sharing and viewing vertically.
Instagram has not allowed content creators to monetize their content since the launch of the IGTV app, but that is changing now with the ability to create custom IGTV Ads and IGTV advertising campaigns.
Although IGTV ads have been under testing for months, Instagram may launch IGTV ads for all users at any time (IOS/Android). So stay tuned – because if they drop in time for BIG November you won't want to miss out.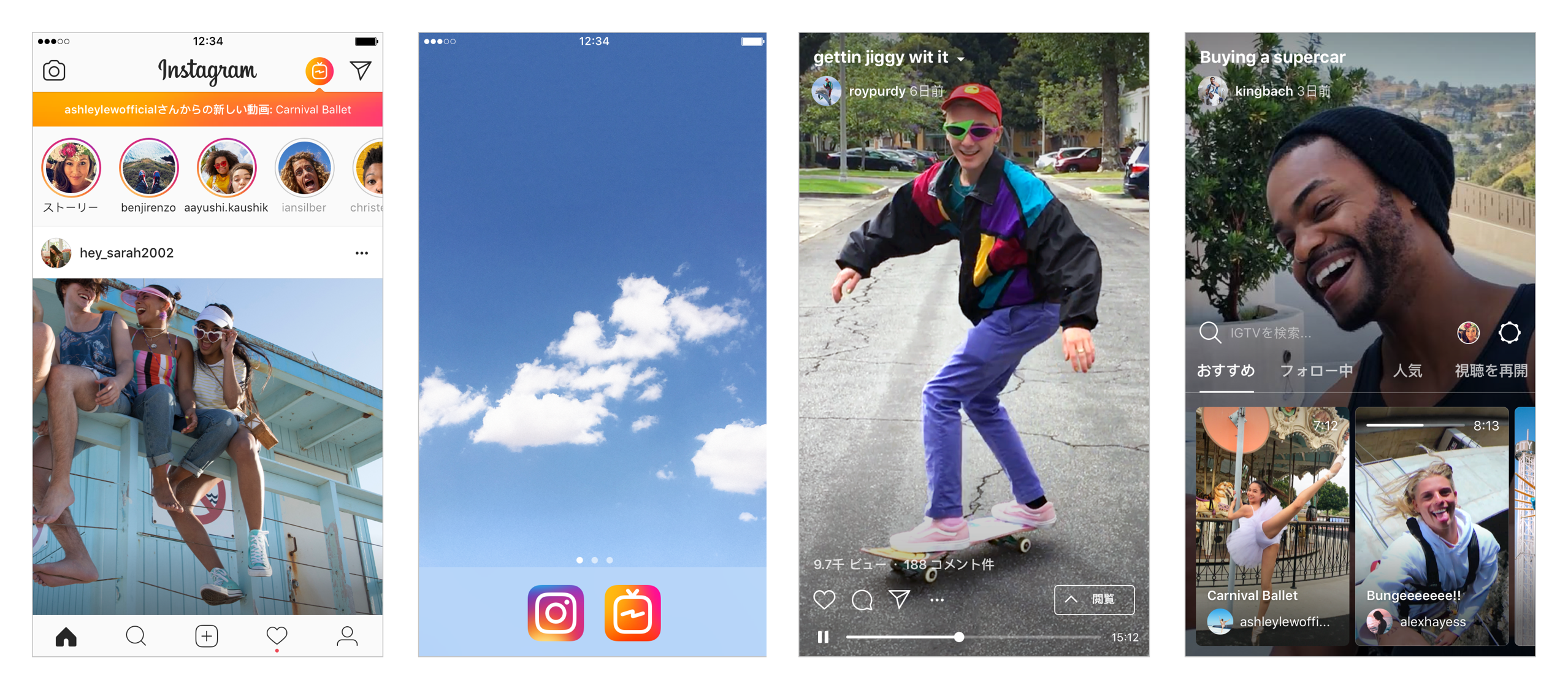 IGTV Ads will help you make more with your social media management budget
Use Instagram Ads to earn more money during BIG November – get ArabClicks' Ultimate Guide to Facebook & Instagram Ads 2020
7. Support for your Small Business – another Instagram innovation
Due to the difficulties experienced by some of it's small business advertisers due to COVID-19, Instagram has launched a giant 'Support Small Business' campaign – find and use the sticker to benefit from the campaign!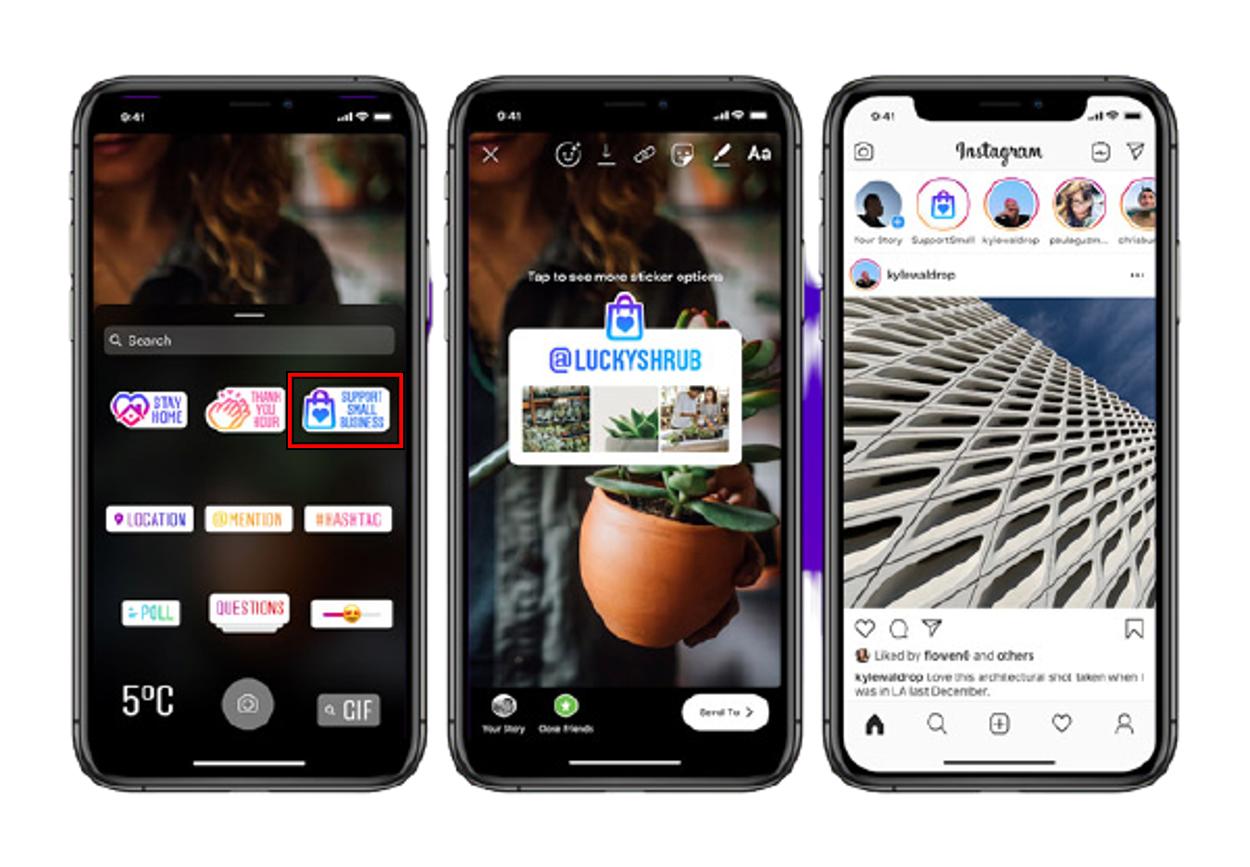 Instagram 'Support Small Business' stickers help you make more with your social media marketing.
Small Stores and their followers can use the "Support Small Business" sticker in posts and their profile – this will allow new audiences to discover the business & purchase products from its feed.
8. Sponsored Group Posts
You can now sponsor posts in FaceBook Groups – which is an amazing way to specifically target niche interest segments. Do this right and you'll have a gold mine on your hands.
Funded Posts in Facebook Groups as part of your social media management strategy are one of the most exciting developments of 2020. Brands and marketers can now place funded posts in Facebook groups to increase reach, specifically target users by interest area, increase engagement, and maximize conversions.

These posts are tagged with 'Paid Partnership', and they are posted with the approval of the group manager, who can now create profit partnerships and monetize the group by allowing partners (brands and affiliate marketers) to publish their posts in the group.
Do you run a Facebook group with at least 1,000 members? You can now monetize it – this BIG November 2020, make even more money from sponsored Facebook Group posts!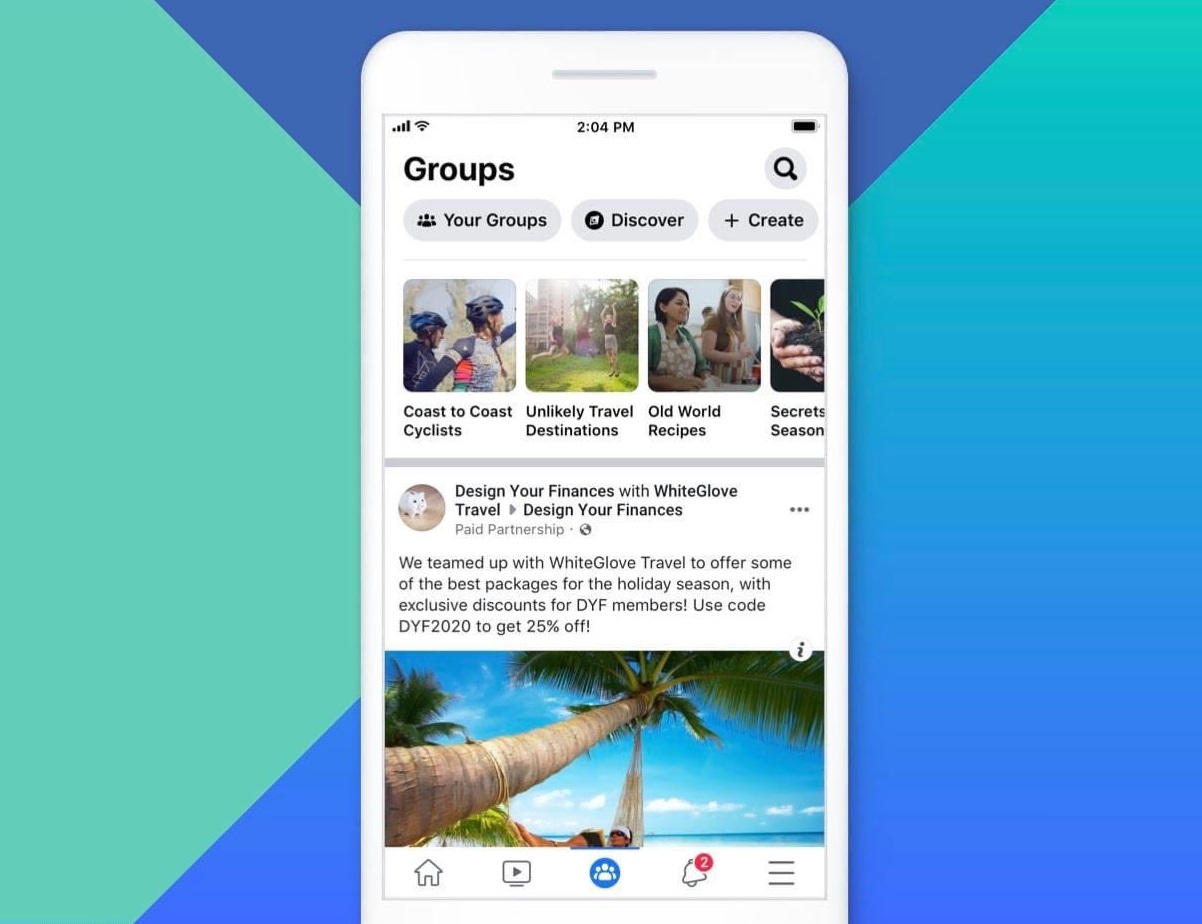 Sponsored Facebook Group posts help you make more of your social media management
Want the best BIG November 2020 advice from experienced ArabClicks affiliates? Join our community
9. Multiple Image Layouts from Facebook
For those of you who like to do Multiple Image posts on Facebook – you'll now have a plethora of layout options to choose from. Yeah!
Now you can choose from several designs for displaying multiple photos in your Facebook marketing!

To use the feature, open the Facebook marketing console, click Photo> then select the photos you want to publish.
Choose one of the available display options – classic, custom, banner, or frame – then you can publish your post.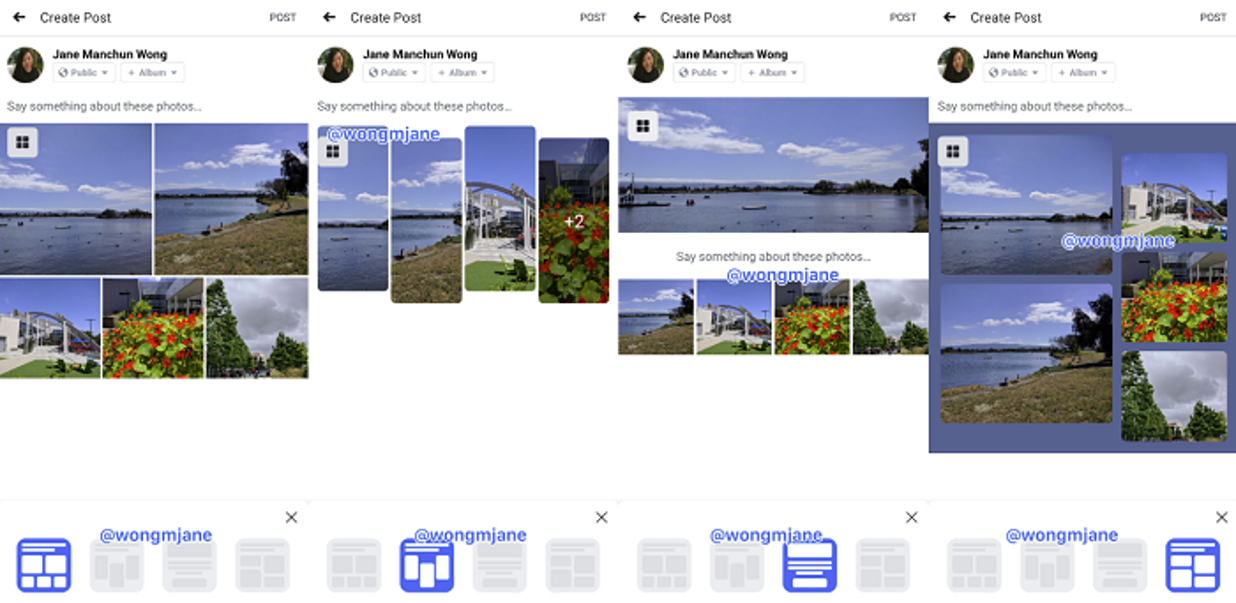 Multiple image layouts from Facebook marketing help you optimize your social media design.
Make more this BIG November with the right size and framing for your Facebook marketing and other social media design –
get ArabClicks' Social Media Post Size Guide for 2020
10. Up Your Game
Competition between marketers during BIG NOVEMBER is fierce! Set yourself apart by trying one of the innovations from this list TODAY
Want to double your income and profits during BIG November 2020? Competition among marketers heats up during BIG November – which means you need to improve your game. These social media marketing innovations of 2020 will give you competitive advantages – and help you adopt new solutions to long term social management issues, so you can improve your marketing and promotional performance.
In conclusion, things have changed since last BIG November –improve your social media management and design to max your reach, conversions and profits from social media marketing. Single's Day, White Friday, Cyber Weekend and UAE Day are coming soon – use these latest 2020 social media marketing innovations to make more money in BIG NOvember 2020.
And if you haven't yet joined ArabClicks – sign up NOW
Good luck in your campaigns – we can't wait to see your profits grow!