Where your GCC/MENA audience will be shopping, and exactly what categories & products they will be buying for White,Yellow and Black Friday, Singles Day, Cyber Monday & UAE Day!
Singles Day, White Friday, Cyber Monday & UAE Day are here with up to 90% off all your audience's favorite stores. Wondering what to feature in your affiliate campaigns?

Luckily, we've made it easy – just read below for all the details you need: the stores with most visitors & the best sales, the hottest categories and the top trendiest products to promote!
BIG November in MENA/GCC
Nearly 80% of GCC residents are aware of Singles Day, White Friday & other BIG November sales, and nearly 55% will be shopping when the time comes.
BIG November Growth Trends
As the BIG November global phenomenon spreads, average year-on-year interest has risen 117% globally, and GCC shoppers' interest has also grown significantly.
See below the sales increase and spend per person predicted for 2020 based on previous BIG Novembers:
| | | |
| --- | --- | --- |
| Country | Sales Increase | Spend per Person |
| Morocco | 353% | MAD 1400 |
| Egypt | 940% | EGD 2550 |
| Saudi Arabia | 1250% | SAR 1075 |
| UAE | 1913% | AED 1068 |
| Kuwait | 253% | KWD 95 |
| Bahrain | 391% | BHD 80 |
| Jordan | 886% | JOD 174 |
BIG November 2020
GCC shoppers are part of a global trend topping $35 billion in annual sales for Singles Day alone, plus $29 billion in online spend across the 4-day White Friday/Cyber Monday weekend.
BIG November Purchasing Trends
Shoppers Researching Purchases Online – 67%
Average Discount Available– 45%
Average Number of Major Purchases – 3 – 4
Average Spend Per Shopper – 1073 SAR/AED
Sales Increase Over an Average Day – 1581%
Most GCC Shoppers Buy For:

Themselves – 71%
Their Families – 33%
Gifts – 19%

Purchases by Device – 83% Mobile vs. 27% Web
Total BIG November Purchases by Dates

November 1 – 20: 24%
November 20 – 30: 65%
Cyber Monday + Post BIG NOVEMBER: 11%
Research shows that UAE shoppers are amongst the top 5 spenders during BIG November.
Also, GCC men spend more during BIG November than women.
Changes in Online Shopping Since COVID-19
Since the onset of COVID-19, 73% of people are buying more online and Google Search has seen a sustained 35% rise in discount & coupon searches. Support your followers during these difficult days with the best discounts on household essentials and groceries.
Top Categories Purchased
Many people are buying those special items they've wanted all year but couldn't afford. Some shoppers are also buying for others!
Clothing & Shoes
Electronics & Mobiles
Beauty & Perfume
Jewellery & Gifts
Home Appliances
Mom & Baby
Sports Gear
According to Google, 67% of GCC/MENA residents will research their BIG November purchases online, and these purchases will mainly focus on brand name shoes and fashion, followed by mobiles & electronics and then cosmetics & perfumes.

Seize this insight and earn more by promoting the categories & brands your audience is looking for. Read on for our top 10 picks for best-selling products this BIG November.

Top Products for BIG November 2020 in GCC
Hottest Products
Apple iPhone 11 Pro Max / SE 2020
Apple Watch 6
Huawei P Smart 2021
OnePlus 8 Pro
Samsung Galaxy Note 20 Ultra
Nike Air Max, Nike Zoom
Dolce & Gabbana bags, shoes, accessories
Gucci fashion & perfume
Google Pixel 4a
Moto G Power
The products listed above represent GCC's 10 most searched for brands for November, as well as today's most popular product for each brand.

For a sure-fire conversion formula, promote the products on this list to your audience along with seasonal sales and exclusive codes from ArabClicks. Get your codes HERE.
BIG November Device Usage
Percentage Purchases in GCC/MENA
60% Mobile / 37% Desktop / 3% Tablet
It is known that the GCC/MENA market is one of the more technology savvy in the world – and this can be seen in the statistics. 60% of our region's shoppers make their major purchases on a mobile device this BIG November, versus than the global average of 57%.
BIG November Peak Shopping Hours
Use this graph to time your BIG November campaign & social posts. Contact your audience when they're already out browsing and for smooth and seamless conversions!
Top Stores for BIG November in GCC/MENA
Noon Egypt
AliExpress
X-cite
GearBest
Max Fashion
Ounass
Namshi
Mumzworld
Sprii
Look Fantastic
Voga Closet
Styli
Splash Fashion
Metro Brazil
The stores shown above are GCC/MENA's BIGGEST & best for BIG November 2020. These stores offer the best discounts & the most exclusive coupon codes so you can earn the BIGGEST commissions this month.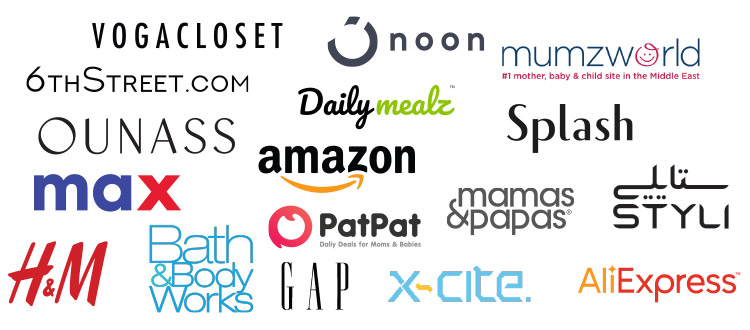 3 Stages of Customer Interest in BIG NOVEMBER 2020
Window Shopping – Your audience becomes aware BIG NOVEMBER is coming. Your audience is not attached to a particular brand/product – they are actively seeking reviews and will be open to the purchase recommendations you make.
The BIG Shop – Your audience starts scouring the web for the best deals. At this time they are set on the specific products and brands they want – your job is simply to provide the best prices from top stores.
Last Chance – Your followers are going crazy trying to get last minute deals & prices will keep dropping – so keep your promotions updated with the latest discounts to keep converting!
?Max your profits – publish your Top 10 recommendation lists early!
See p11 in our 2020 Affiliate Guide for our full list of top product/category picks.
In conclusion, BIG November is here – with savings of up to 50-90% on everything your audience needs and wants. And this means it's a virtual money tree for affiliate marketers – who just need to deliver the right products at the right prices and times to convert! It's that easy…
It's TIME to start planning your affiliate campaigns:
Carefully read the guide above & pick stores, categories & products that you think your audience will love
Use our BIG November calendar to design your content plan and strategy
Then share Top Coupons & Deals with your followers & watch your commissions roll in…..
Wishing you a successful BIG November 2020!