Affiliate Marketers! Here is all you need to know about social media marketing trends for 2020 – make your content marketing plan and work from home storytelling with Facebook Instagram Stories, pampering your audience with exclusive coupons, and much much more!
Another amazing year in the world of affiliate marketing is ending, and soon we will start a new year, with the dawn of new marketing knowledge and creativity. In the world of social marketing, content marketing and influencer marketing will expand & grow and storytelling with Facebook & Instagram stories will bloom next year. At ArabClicks, we are eager to help you meet the challenges ahead with a smile, confidence and passion -whether you have an office or work from home. And so it is with this spirit that we bring you the latest trends in the world of affiliate marketing for 2020.
The expected trends in the world of affiliate marketing for the year 2020 are many and different, but the goal is one, which is the prosperity of content marketing social media marketing and increasing investment in it, directly and indirectly, which leads to the expansion of activities of commissioners and influencer marketers leading to the achievement of greater profits.
However, this will require you – the affiliate – both influencer & publisher alike – to make a greater effort to keep up with the changes and maintain your marketing plan. Whether your focus is on social media marketing or internet marketing, you can enhance your presence and be able to compete with others.
Some of the latest trends in the world of affiliate marketing 2020 are fundamental and recent trends such as employing artificial intelligence (AI) in marketing strategies and systems – such as we see in the increased popularity of voice search. Others are an inevitable result of analyzing the social media marketing and content marketing trends over the past year to determine which we expect to grow next year.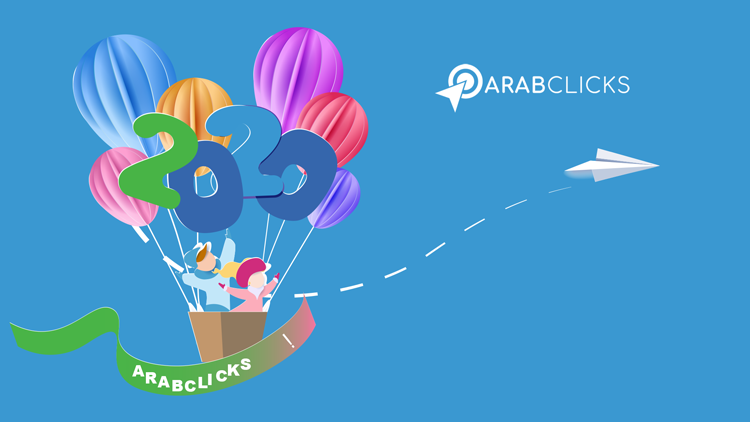 1. User Experience & Value will to outweigh "trends" in social media marketing
The value of content that serves and satisfies affiliate marketing audiences will increase, so that the quality of the content remains the first criterion in evaluating the content – but more and more accurately. We see an example of this trend in Facebook & Instagram tests hiding the number of likes from posts to shake up the culture of content consumption among users, while seeking to develop smart algorithms using artificial intelligence to assess the content of social media marketers more accurately. Read more about the effects of Instagram & Facebook hiding likes.
In other words, we expect the user experience (i.e. people's consumption and interaction with the content) to be the primary focus of content evaluation next year, and artificial intelligence will be employed to measure it.
For example, Google has employed artificial intelligence in its algorithms to classify and rank the results in the Google search engine, by evaluating the quality of the content through measuring user experience and interaction with"Rank Brain" technology. This technology evaluates the site content according to the user's interaction with it and the way it is consumed – thus determining its overall value – and ranking it in search engine results accordingly.


2. Storytelling: From YouTube to Instagram Stories, Audio/video content will grow as the most popular affiliate marketing medium
What is Storytelling? Storytelling is a "problem and solution" marketing story.
Internet users are craving another type of content, not just explicit or disguised promotional material – or product reviews detailing specifications and features. Instead, they want someone to notice the existing problem they face and give them the conviction that the solution lies in buying the product or service that is being promoted.
And the easiest way to do this is to create a cute, funny, sad, touching or otherwise relatable and memorable story that can be expressed through audio/video media such as YouTube videos, Facebook or Instagram Stories, and new platforms like TikTok.

Brands and advertisers also seem to be well aware of the direct impact this method has on buyer decisions.

2020 marketing will see the growth of stories that diagnose the problems or needs of the consumer and offer him the solution through the brand.
This is because users purchase products they will be able to use, and are well aware of what they offer them, what they are intended for, how they expect to use them in their lives & to benefit from them.
We expect storytelling to be the ideal approach for affiliate marketers, social media marketers, influencer marketers & content marketers in 2020 to encourage users to take the actions and convert.
Why is Storytelling so important?
The importance of storytelling:
Reliability, persuasion and immediate and direct influence on buyer decisions. This is because the solution and problem format is easy to understand and relate to, which leads the potential customer to take action.

Interesting and easy-to-share content. Shares of engaging storytelling posts increase awareness of the brand whose products or services are being promoted, & increase sales, and many users of social media are buying products that their friends recommend them.


3. 2020 Will See an Increase in Voice Search – and this will affect SEO strategy
SEO will remain very important, but we expect an increase in using voice search (Siri, Alexa, Google Assistant, Bixbi & more) and this will have an impact on the SEO in general.
SEO is fundamentally important in order to achieving natural and uninterrupted traffic to your channel. Focusing on employing the keywords the user searches for when looking for the product or service they need – and that you are promoting- is key.

Improve your site's SEO with our updated SEO Checker.
However, as we noticed during 2019, search using voice commands has increased, and it is expected to increase more next year as digital assistant technology continues to improve. Due to the use of spoken vocabulary and a broader range of terms in Search commands, the evolution of search engines and the SEO techniques that have been followed until now must be reexamined.
Siri, Alexa, Bixby, Google Assistant and others are artificial intelligence technologies that are employed in smart devices and receive voice commands, especially in smartphones. The user's search question is completely different from the keywords that the user uses in search engines, which may constitute a turning point in the culture of searching for products and services on the Internet – or at least the content marketers' methods of being found.


4. AI: Driving a revolution in content marketing
The use of artificial intelligence in marketing strategies and the entire online marketing system is one of the most important trends in the world of digital marketing for 2020. This is especially true given that artificial intelligence is ever-present in the devices used by shoppers and internet users (for example voice commands), and in the algorithms of the most important search engines on the internet, such as Google, as well as in chat robots on websites that provide technical support or guidance to site visitors or customers in an immediate, permanent and rapid manner, based on a huge database.
Artificial intelligence will allow marketers to collect and analyze massive user data to convert it into materials and standards that can be used to carry out specific advertising and marketing plans, which include customizing ads and marketing messages through smart targeting or re-targeting based on user intent and preference – optimized according to time of day and location!
For affiliate marketers, this increases interaction and conversions by helping anticipate the online shopping funnel, beginning with the user's need and problem, by discovering the keywords used when searching for a product or service, the sites visited, the content clicked on and consumed, ending with the purchase of the product and identifying the additional accessories selected.
Artificial intelligence will enable social media marketers and website content marketers to create unprecedented marketing strategies and marketing plans, so that the person is targeted with smart targeted advertisements based on his preferences, interests and consumption of content.


5. Influencer Marketing will be imperative in 2020 digital marketing
Influencers will have a greater role in presenting the brands. Influencer marketing will flourish next year, due to the changing culture of content consumption among Internet users, and the change of their attitude towards brands and promotional campaigns. More and more, people are looking for a brand's message & values​​ through an "authentic" and "personal" connection they can relate to – AKA through an influencer.
Micro-Mini & Midsize influencers will be more important than celebrities since they are more personally engaging and anthenically influence their follower base. Because of this, we expect in 2020 that the interest of brands in the influencers with small or medium bases will increase, at the expense of celebrities and influencers with large numbers of followers, due to the changes in the evaluation of the influencers and their performance.
Long-term contracts instead of short contracts for campaigns. We expect that temporary work contracts that depend on employing the influencer for a specific promotional or marketing campaign will be replaced by long-term work contracts, for at least one year. These contracts will be based on an agreement about the vision, values ​​and message between the brand and the influencer, the ability of the influencer to use the products and services of the brand in the content naturally and spontaneously without detracting from the authenticity of the content.
ArabClicks lets the publisher choose the right advertiser for them. ArabClicks allows you (the publisher – influencer marketer, content marketer or social media marketer) to choose the advertisers (brands or retail stores) that you want to work with, according to your personal considerations and values, the extent of the advertiser's compatibility with your message, your vision, your content & the needs of your audience and your followers.

ArabClicks works with the best advertisers in the GCC/MEMA and the world, gives our affiliates the highest paying commissions and the most education and support from day one as an affiliate marketer – until you yourself are and affiliate marketing guru. Join ArabClicks and change your life!


6. Watch for increased Coupon use in affiliate marketing.
Brands and retailers are aware of the power and effectiveness of promo codes and personal tracked codes. Affiliate marketers will have more options to offer to their followers next year.
Coupon codes are an ideal affiliate marketing tool that enables you to easily attract online shoppers with tracked discount offers. Promo codes can be share with tracked affiliate links for a discount at the point of sale.
Social media marketers realize the importance of tracked coupons and promo codes in their marketing and promotional activities (especially in Instagram, where it's not easy to share affiliate links).
Also coupon codes are an ideal promotional tool since many codes can be shared for additional discounts on top of existing discounts.

In 2020 we expect online stores and brands to increase the use of coupon codes in their promotional offers thereby making it possible for affiliate marketers to attract larger audiences and make more conversions.
ArabClicks Network offers you the best discount offers and coupon codes for the most important retail and brand stores in the Arab world and the world. Sign up for ArabClicks, then get a complete list of our coupon codes and hottest deals here!
How to make a lot of money using coupon codes? Use this interesting guide!


7. 2020 Will See Continued Growth in Affiliate Marketing
We expect the number of affiliate marketing networks to increase next year, as signs that indicate a greater investment in the commission marketing sector and the increased demand for commission commissioners, especially in the Arab world.
We expect the interest in affiliate marketing to increase significantly in the Arab Gulf region and the Middle East and North Africa, as Internet users are becoming more open to the world of social media marketing and content marketing and work from home, which will lead to a new generation of influencer marketers in the Arab world. That is why we expect the number of commission marketers in our network, the ArabClicks Network, to increase significantly.
The best way to make money online is through affiliate marketing, and therefore you must join an affiliate marketing network with a mission and vision, with experience working with the best advertisers and brands that pay the most commission, and which provides you with innovative and smart solutions that enable you to keep abreast of the latest trends and challenges in the world of internet marketing – as well as simplify your personal marketing plan and make more money, more easily.
The most important smart solutions and free technologies provided by ArabClicks:
ArabClicks App: the world of commission marketing and all your marketing and promotional activities on your smart device. You can work from home and earn money anytime, anywhere via our commission marketing platform. Download the ArabClicks App from here (iOS/ Android)
SmartLink: Refer your audience directly to product pages for purchase, unlike traditional links that refer them to the advertiser's landing page! You can share your SmartLink in any of your social media marketing and web content channels! Learn how to make money with easy-to-use SmartLinks!
ArabClicks Display and AdGroups: Create your own group of advertisers for a particular banners space – or choose one of the existing ad groups. Control their appearance according to the performance analysis provided by the smart system, which can tell you which ads are performing better and are better converting.
LinkConverter: Converts traditional hyperlinks in your content into smart, profitable affiliate links that track sales made and evaluate their performance.
ArabClicks Reports: You can monitor your performance with the most minute detail, evaluate it, verify your achievements and compare them. Find out more about ArabClicks reports!
Get more information on ArabClicks' innovative smart Solutions



Summary
We expect affiliate marketing to flourish in all its branches in 2020, especially social media marketing/ influencer marketing & content marketing, due to the continued comprehensive renaissance in the culture of content consumption and user experience for online shoppers.
Take advantage of these trends and focus on the user experience &
employ artificial intelligence in collecting and analyzing user data and target markets and building customized marketing and promotional campaigns based on user databases, their interests and preferences, and the market they are connected to – or use robots to chat customer service. All of this could be a turning point for you in your affiliate marketing plans.
And don't forget – content will remain king, and marketing using storytelling via video or podcast will be one of the most popular and attractive ways of conveying your message. Increase your sales through social media channels using easy direct communication with your followers, and be sure to optimize for not only traditional keywords but also voice activated search.
Do you want to keep up with the trends in the world of affiliate marketing next year? Use our innovative solutions and great educational resources to find your strength in the world of commission marketing.

Join us on the ArabClicks Network – we now have over 200 advertiser brands to choose from.
Or download the ArabClicks app now (iOS/Android) to start your journey to earn your first $100 affiliate marketing!